* OEM-Quality. Direct Replacement
* Ductile Iron QT450-10 - High temperature resistance (up to 700℃)
* K418 Alloy - Stable & High Oxidation & Temperature Resistance(up to 900℃)
* Cast Aluminium Blade - Good Air Tightness & Corrosion Resistance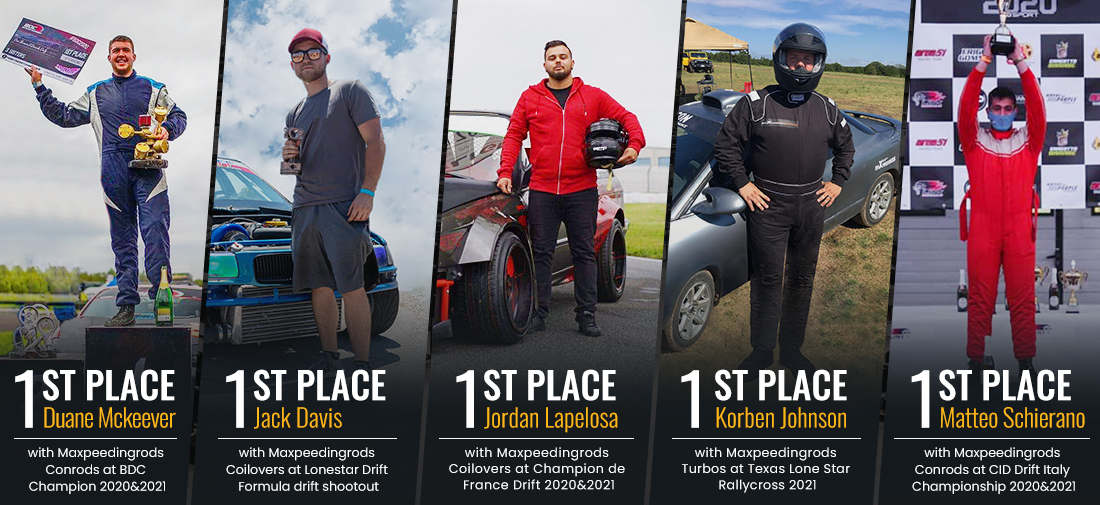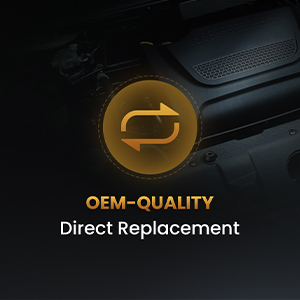 OEM-quality and size with little modification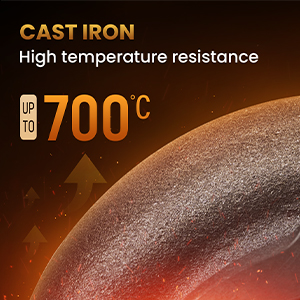 Turbine housing uses cast iron withstand temperatures up to 700℃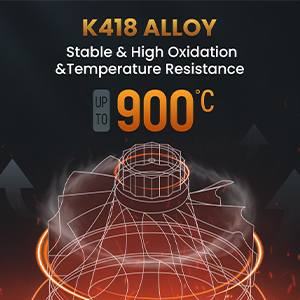 Steel Turbine Wheel made from the special K418 alloy to achieve high oxidation resistance and stability under high temperatures up to 900℃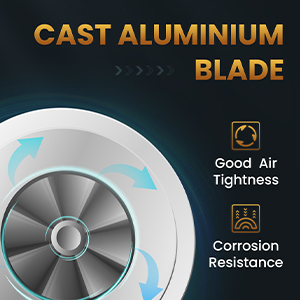 Cast aluminium blades with good gas tightness and corrosion resistance
Introduction:
Looking to boost your car's horsepower? Is your car's original turbocharger not performing well or need replacing? Maxpeedingrods stocks all the best OEM-quality turbochargers and turbo parts to give your car the power, performance, and reliability you deserve. Maxpeedingrods aftermarket replacement turbos provide the perfect solution by delivering a high-quality turbo at a budget-friendly price.
Application:
Compatible for Small engine snowmobiles Quads Rhino Motorcycle ATV 500-600ccm 100HP
Compatible for Suzuki ALTO Works with YA1, F6AT Engine
Compatible for Briggs and Stratton, Murray, compatible for Briggs Power/Generac with 21R707-0011-G1 Engine
Turbo Part Number & OEM Number:
VZ21,13900-62D51, 1390062D51, 1390062D50, 13900-62D50,VE110069
Specification:
Turbo Model:RHB31
Engine : YA1, F6AT, compatible for Isuzu 4TNA,21R707-0011-G1 Engine
Cooled Type:Water and oil cooled
Bearing Type: Journal Bearing
Fit for:500 cc to about 1000cc
Internal-wastegate:15psi
Horse Power: 23-100HP
Compressor wheel
major diameter(outlet exducer): 37.1mm
Compressor Inducer: 24.2 mm
Trim(comp): 42.5
Turbine wheel
Major diameter(inlet inducer): 35mm
Turbine Exducer Diameter: 26.7mm
Trim(exhaust): 58.2
Comp A/R: 0.7
Feature:
1. Turbine housing:Ductile iron QT450-10 shell with high-temperature resistance up to 700 degrees Celsius
2. Steel Turbine Wheel:Made from the special K418 alloy to achieve high oxidation resistance and stability under high temperatures up to 900 degrees Celsius
3. Compressor housing:ZL104 aluminum with lightweight
4. Compressor wheel/blades:Cast aluminium with good gas tightness and corrosion resistance
5. All necessary gaskets included for ease of installation
6. 100% balancing Test by TURBOTECHNICS VSR3
This Turbocharger you will receive has been balanced using the VSR machine technology. Through the comprehensive and high-precision static
7. G3-min-Flow VNT Turbo testing
The G3-min-Flow (Air) was designed and built in the UK by 3 former Garrett Test Engineers whom have a combined total of 60 years in the Industry. the machine can accurately measure the flow through the VGT turbo and verify that it is set to the OEM factory setting. easily adjust the critical minimum-flow stop to the correct setting before the turbocharger leaves workshop
8. Advanced Actuator Tester/Programmer:
electronic actuator diagnostic with G3-rea-master can rewrite memory in electronic actuators and also allows to modify operation range of the actuator arm, that includes changing open and close positions of the working angle
Note:
* Warranty: one year
* Please confirm your old turbo part number matches up with one of the part numbers above
* Professional installation is highly recommended (No Instruction Included)
* It is for repairing or rebuilding the complete turbo
* For any needs please contact us
* Before installing the new turbocharger, the cause that led to the failure of the turbo must be analyzed and eliminated (e.g. insufficient oil supply, foreign bodies in the intake area, crankcase ventilation without function, etc.)!
Enter your destination to get a shipping estimate.