SIGN UP COUPON OFFERS, $30 OFF $200+, COUPON: WELCOME
BUYER'S GUIDE
We've gathered all of our parts knowledge and tied it with our site to create buyer's guides to help you purchase the right car parts.
SEE MORE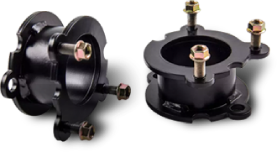 SUBSCRIBE AND GET 13% OFF DISCOUNT
Established in 2006, MaXpeedingrods has been engaged in the research of racing products and culture. We have strong capability of independent research & development, industry-leading capacity of quality control and perfect logistics and after-sales service system.
In 2009, MaXpeedingrods opened warehouses and branch offices all over the world. We expanded to North America, Europe, Oceania and further across Asia.
In 2012, MaXpeedingrods started its Research Department, which has been dedicated to the academic research of modified car. With modern laboratory, production and testing equipment and advanced techniques, maXpeedingrods researches and develops various performance products such as high-performance modified car's connecting rod, crankshaft, piston, coilovers and air suspensions etc.We always uphold the development concept that "success derives from devotion and happiness comes from sharing" to make contributes to worldwide car tuning enthusiasts and the global racing culture by excellent products and service.
In 2016, MaXpeedingrods established its own racing team.we also sponsor a variety of amateur racing teams to assist them in achieving their own dreams.
The expertise we gained over the decades has made us expand into an even larger company. Our business is now also engaged in a wider range of products including conrods, crankshafts, cam gears, turbochargers, suspension coilovers, intake and exhaust manifold, ignition coils, intercool piping kits, pulleys, among many other things to meet your requirements. We continue to put in our constant efforts to introduce a new variety products every once in a while. MaXpeedingRods also allows you to get your own customized products with the help of our expert team of engineers.MaXpeedingRods is focused on performance auto parts and replacements over decades with more than 4,000,000 customers all over the world now. We have the ability to ship out almost all orders placed within 24 hours.
Our conrods are always begined with the sterling 4340 EN24 forged steel, plus full control throughout the design and manufacturing process. Our exclusive ARP authorized manufacturer for the bolts of our connecting rods is in mainland China, so you can expect nothing less than the best of quality and production.
Furthermore, our crankshafts are always produced with the sterling 4340 EN24 billet steel, plus full control throughout the design and manufacturing process.
All MaXpeedingRods turbochargers are produced based on the OEM units to ensure the perfect fitment to the related parts. MaXpeedingRods only selectsideal material for all turbochargers components to ensure reliability and durability.
Made with the best material and professional skills, MaXpeedingRods coilovers also come with the adjustable designs in both height and camber plates, which is perfect for street car tunes.
The high flow design of all our high performance manifolds will provide an increase in power and performance for your engine. Our Intake Manifolds are precisely made from highest quality chromed aluminum for durable use. With these units installed, you will definitely notice the prominent difference it brings to your car.
Whether you are a weekend enthusiast or a devoted track competitor, MaXpeedingrods provide the high quality Conrods, Coilovers suspension kit, turbochargers, air suspension and other car accessories.
We ensure that our products are made of the highest quality, especially because we would never want to disappoint our customers. All of our products are made to undergo a stringent batch of tests to certify that there no absolutely faulty products in line. Here at MaXpeedingRods, we value our customers and do not want to takethe risk of letting them down.
MaXpeedingRods has built a reputation for providing friendly expert advice as well as superior service. Whether you are racing, just driving around, or restoring an old classic, MaXpeedingRods is sure to have the performance parts you would need.
SEE ALL

CLOSE UP