This turbo install guide was provided by our friend John Ocampo who is a mechanic. He was working on his 1997 Nissan Skyline R33. Let's see how the turbo is installed.
Step 1: Make sure the engine is cold so you don't burn yourself during the process. Remove all the intercooler piping, j-pipe and other vacuum hoses. Unbolting the power steering reservoir can help with more space but that is optional. Spray some Wd-40 or any penetrating oil on the nuts, Banjo bolt or any bolt you have to remove to make it easier unbolting and avoid snapping it.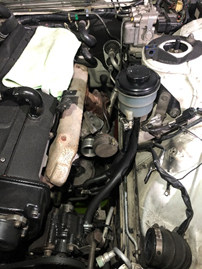 Step 2: Once everything is removed and the turbo has easy access. Unbolt the dump pipe from the turbo and from the catalytic converter. By this time, it will only be the turbo left. Drain the coolant from the radiator so that when you remove the coolant line on the turbo it doesn't go everywhere.
Step 3: Remove and unbolt the turbo lines. Undo the banjo bolt both oil feed and return. There will be a small amount of oil that will come out from the lines so prepare a rag. Undo the banjo bolt from the coolant lines. The same thing will happen a small amount of coolant will come out. AVOID getting coolant on the turbo return which is the bottom line of the oil lines.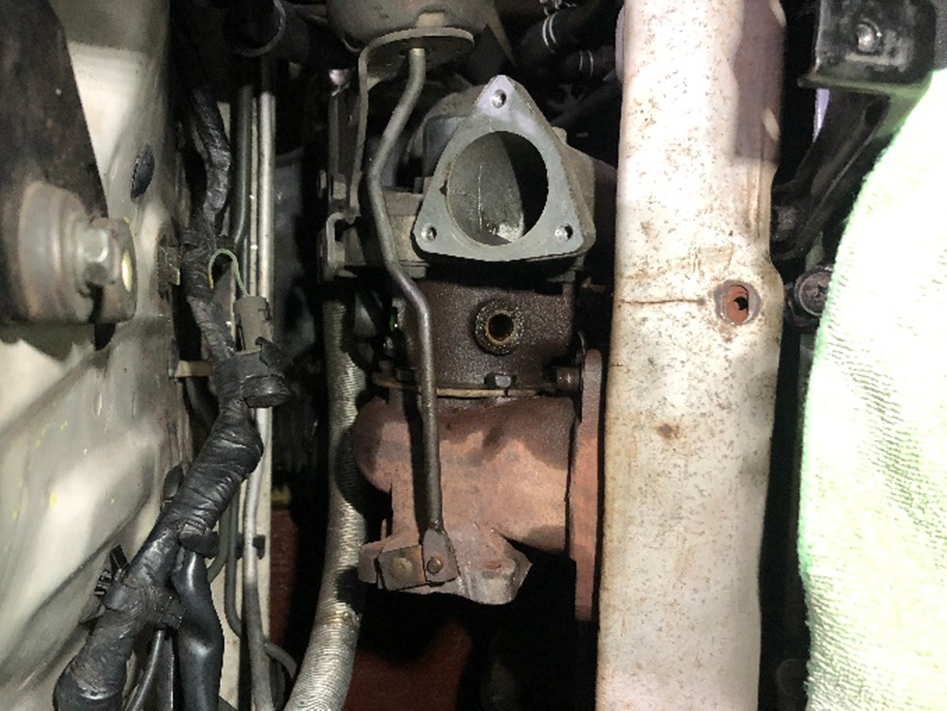 Step 5: Install the new turbo and do everything in reverse. Bolt on the turbo to the exhaust manifold. Bolt on all the oil and coolant lines. MAKE SURE TO USE NEW COPPER WASHERS to avoid leaks.
Step 6: The turbo is not equipped with a 90-degree bend, so you have to buy a 2 to 2.5 inches silicone hose.
Step 7: The intake side of the turbo is 3 inches so the stock intake pipe would not fit as it's 2.5 inches. Just buy a 3-inch ally pipe in advance.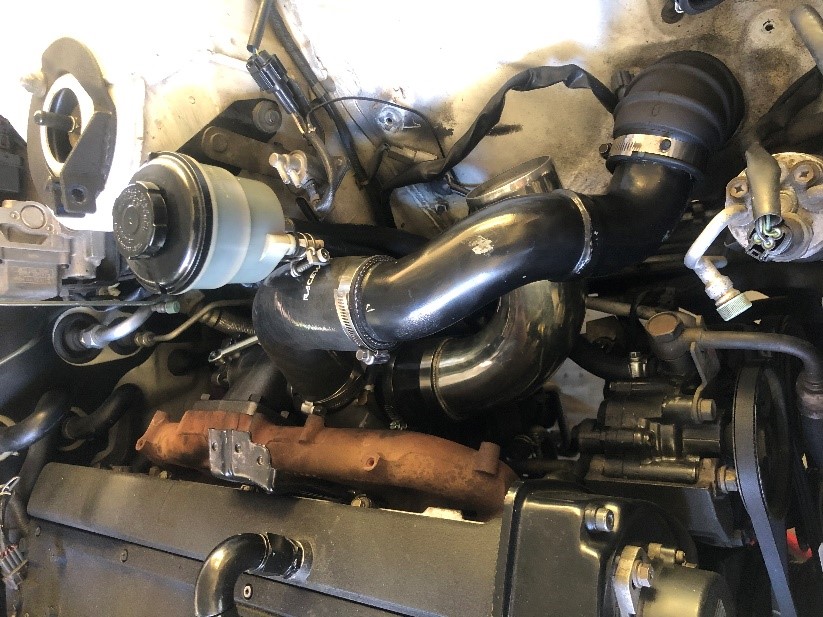 Step 8: Install all the intercooler piping, vacuum hoses and dump pipe. Make sure to check all the bolts, nuts and hose clamps to avoid boost leaks, exhaust leaks, oil and coolant leaks.
Just make sure there is no problem with any step when you install the turbo.
DISCLAIMER: This install guide is for reference purposes only. Always follow professional instructions on how to set this up correctly, MaXpeedingRods is not responsible for any damage caused by inappropriate installation.