* Fitment: Compatible for Audi A6(C6/4F) 2005 - 2011 compatible for Audi S6 2005 - 2011
* OEM Number :4F0616040 , 4F0616040AA , 4F0616040J , 4F0616040M , 4F0616040N , 4F0616040P , 4F0616040Q , 4F0616040R , 4F0616040S , 4F0616040T
* Test: Before each product leaves the factory it has endured a leak test, fatigue test, and a burst test.
* Quality: Made of High-quality rubber material for long-lasting durability
* Features: By adjusting the amount of air pumped into the air bags the stroke and length of the air shock absorber can be adjusted and the chassis can be raised/lowered and the safety and comfort of the vehicle may be improved.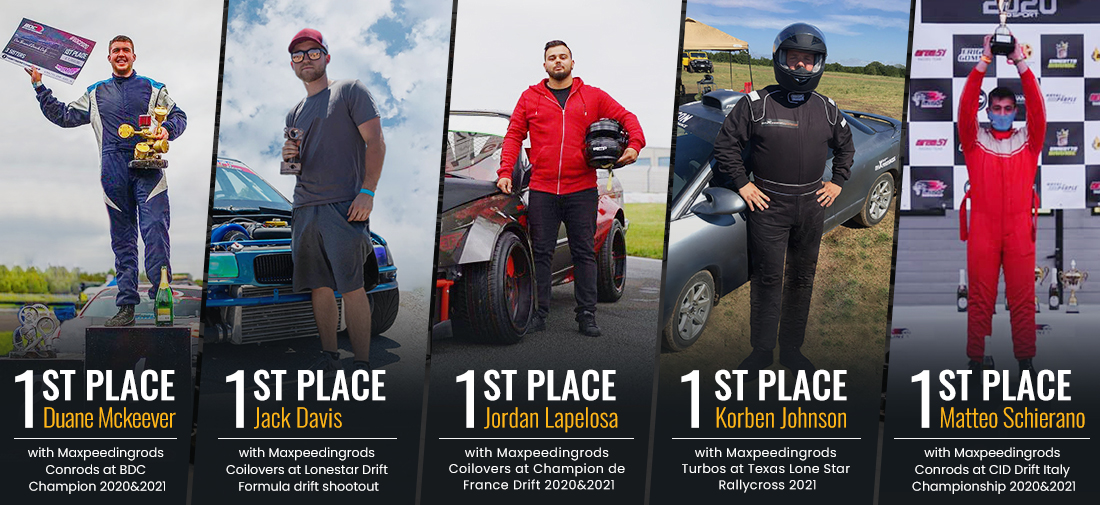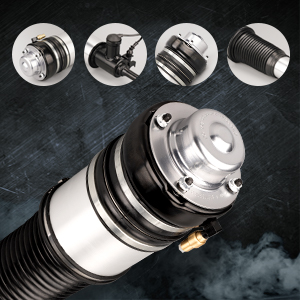 High-quality Material and Technology
*Match with the OE airline size strictly. The size of the air nozzle perfectly fits the original airline to avoid air leakage.
*The air nozzle is made of copper, safe and durable.
*With dust cover to ensure longevity and durability. Aluminum housing protects the rubber air suspension bag for longer use.
*Natural rubber and inflatable technology
*Plug and play.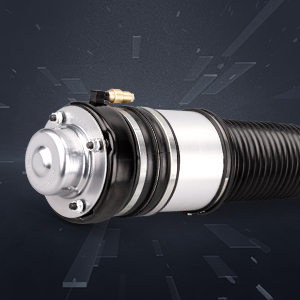 Brand new, Self-production and R&D
* High sensitivity and stability
the whole shock absorber will be pulled out after the air spring bag is compressed,
the car body will be reduced, and the air resistance on the low side will be reduced to improve the stability,
prevent the car body from scratching and achieving the effect of vibration reduction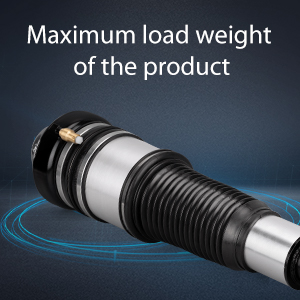 Drive safely and smoothly
*Hold up to 290 psi
*Test more than 3 millon times
*100% Air Tightness Testing
*Make the ride more comfortable
*Give the driver more control of ride
*Direct replacement for OEM suspension without modification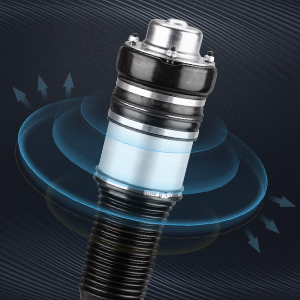 Quality Assurance
*All Brand new, not Remanufactured
*Electroplating process increases corrosion resistance more durable
*Solenoid valve---adjust damper automatically
*Wide application, air suspension for front right or left, for long and short distance driving, sport and racing driving
Application
2006-2011 compatible for Audi A6 (4F2, C6) with Air Suspension- front right
2006-2011 compatible for Audi A6 Avant (4F5, C6) with Air Suspension- front right
2006-2011 compatible for Audi A6 Allroad (4FH, C6) with Air Suspension- front right
2006–2011 compatible for Audi S6 (4F,C6) -All Models with Air Suspension- front right
2008–2010 compatible for Audi RS6 Quattro (4F2,C6) with Air Suspension- front right
Reference OE/OEM Number
Compatible for Audi:
4F0 616 040, 4F0616040
4F0 616 040 J, 4F0616040J
4F0 616 040 P, 4F0616040P
4F0 616 040 R, 4F0616040R
4F0 616 040 S, 4F0616040S
4F0 616 040 T, 4F0616040T
4F0 616 040 N, 4F0616040N
4F0 616 040 Q, 4F0616040Q
4F0 616 040 M, 4F0616040M
4F0 616 040 AA, 4F0616040AA
Specifications
Condition: New
Placement on Vehicle: Front, passenger side; front right
Quantity: 1 piece (for front right side)
Product Size:33.5*7.9*8.2inch
weight:9.24kg
product type: Air Spring Suspension/ Shock/ Strut
Greasable or Sealed: Sealed
Surface Finish: Yes
Fitment Type: Direct Replacement
Feature
1. 100% Air Tightiness testing
2. 24 hours air tightness test ≤0.02MPa
3. Anti-corrosion and provide a more consistent wear surface
4. Built to strict quality control standards
5. CNC Machined Components
6. Designed for Comfort Suspension
7. Direct replacement for OEM strut without modification
8. Easy to install
9. Eliminating abnormal sound
10. Gives the driver more control of ride
11. Good heat dissipation
12. It has a high compressive strength and good sound insulation to ensure our driving comfort and safety
13. Restore the original ride height and improve ride quality
14. Test more than 3 million times
15. Sturdy & Durable Material
Note
* These air suspension are aftermarket ones. They will replace the originalair shock.
* Please double confim the compatibility as well as the OEM number before purchasing.
* Instruction is not included.
* Professional installation is recommended.
* Contact us please for whatever we can help.
Enter your destination to get a shipping estimate.