Editor's note:When Valentin Pettersson put MaXpeedingRods H-beam Conrods on his 2JZ Supra engine, what did he said.
We are in the process of rebuilding our Nissan 200SX S13. It will roll with a 2JZ supra engine. We got a complete set of forged conrods from MaXpeedingRods.
The conrods shown in the pictures should be in our car and in a friend's Ford Sierra Cosworth.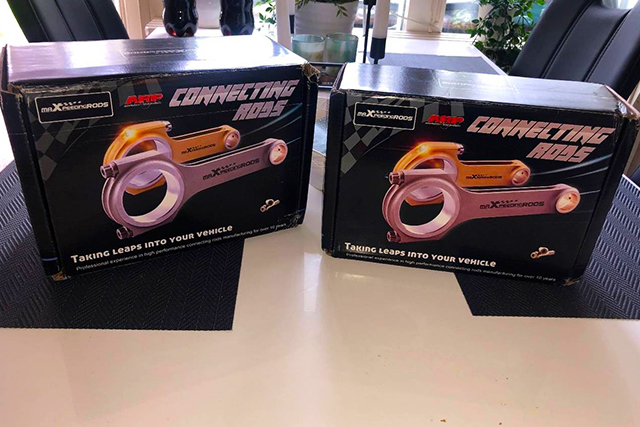 Here comes pictures of the parts.
They have the most imaginable. Forged conrods in Street Performance or Sport Performanc.
Turbos in different designs. Coilovers are really good and we have the coilovers to. You can also get adjustable top bearings for camber etc.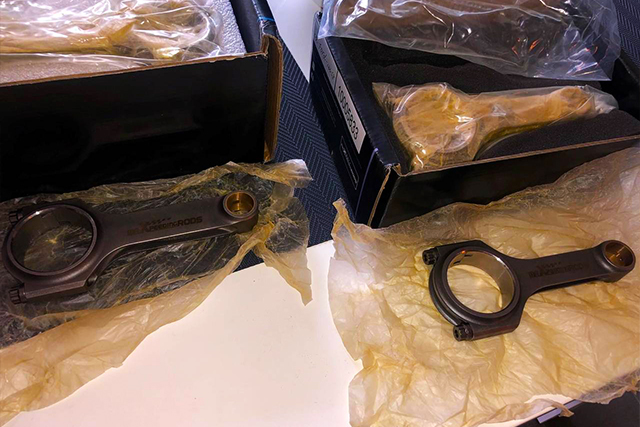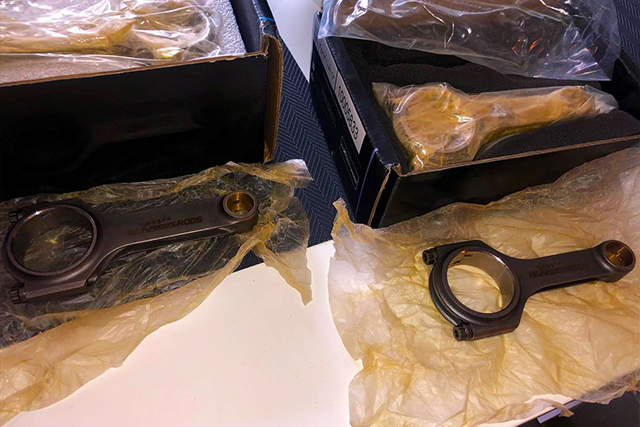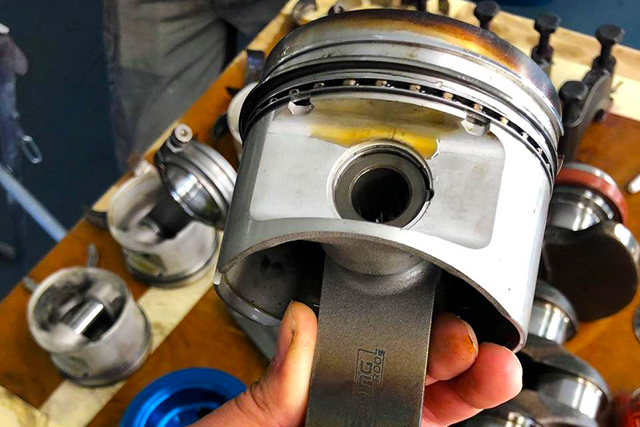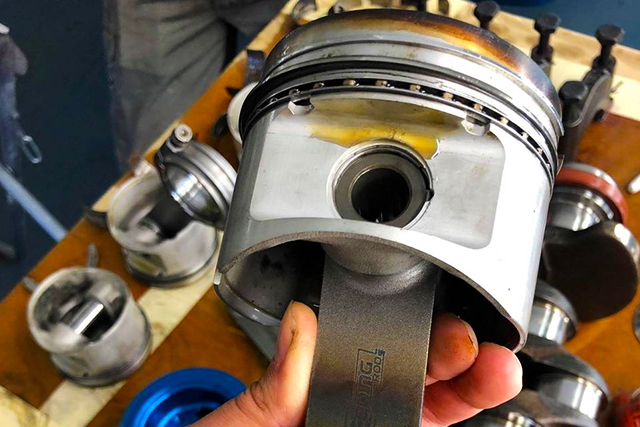 Here comes a review about the crankshafts.
To: Toyota supra 2JZ, 2JZ-GE / GTE engines.
To: Ford Sierra / Escort Rs Cosworth Yb engine.
TUV certified crankshaft.
Type: Forged 4340 aircraft chrome moly for racing x-ray sonic and magnesium flux tested. All this is done to check that the material is properly maintained and there are articles to read about it.
Bolts: Genuine ARP 2000 3/8 "bolts checked with the company ARP. And that ARP has confirmed that they are genuine and purchased from ARP to MaXpeedingRods.
When ordering conrods you can buy ARP L19 bolts.
The weight of the crank bars is +/- 1 gram. They can handle 9000rpm. They provide a 1 year warranty. Multi-stage heat treated.
Here's a link to my conrods bars: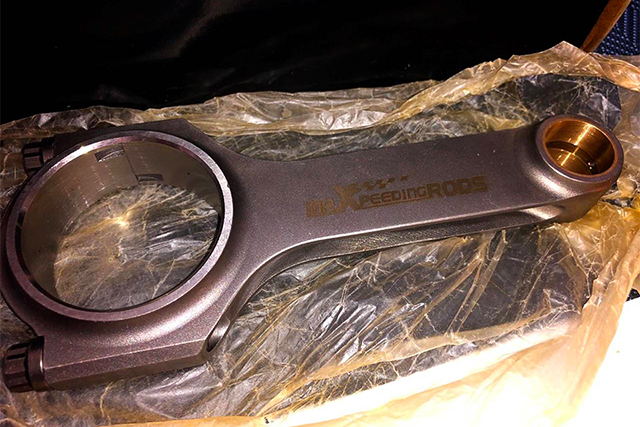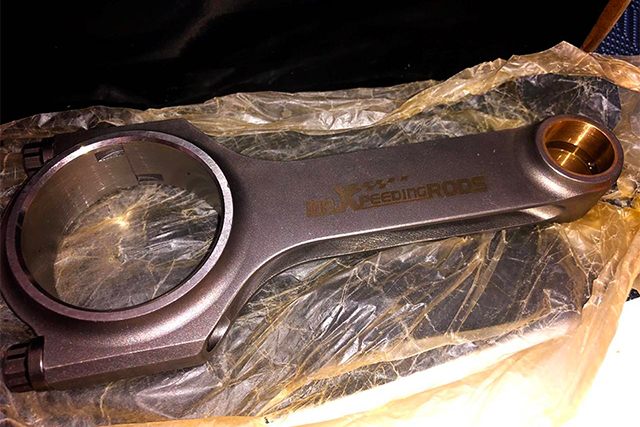 Here is also a link to my friends conrods: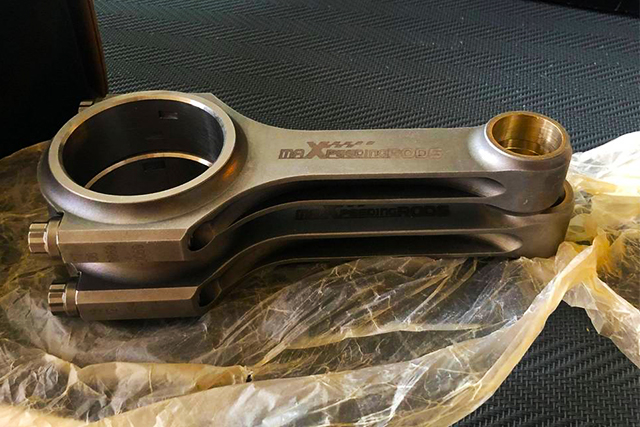 I weighed the stakes and it really is +/- 1 gram. The material feels really good they are sturdy. A friend of mine got a little problem with his car (conrods bearing / crankshaft bearing) it became a motor failure so we picked out his engine and opened it.
It turned out that he had the same conrods from MaXpeedingRods already in his car. I can say that had it not been for the really good quality of these, then the whole engine would have been to hell. Two of the conrods had undergone a great test of strength and endurance and these were really discolored. For they have been hot as hell for about 1-2 months. If its was made of good material, they would have folded directly and the engine had failed. This fault was caused by too thick oil in the engine and that it put an aluminum flywheel damper. The engine had about 600hp and about 800nm.