* Fitment: The shock absorbers are compatible for Subaru Legacy 1999-2004 BE/BH
* High-quality Spring: Front: 9kg/mm (505 lbs/in), Rear: 12 kg/mm (672lbs/in); The spring distortion is less than 0.04% under 600,000 times continuously tests
* Adjustable Performance: Adjustable ride height (lowering 1''-3''); Adjustable pre-load spring tension
* Increased Hardness: Most components of the suspension parts are made from 6061 aluminum with T6 for increased strength and rigidity
* Pillow ball top mount: Pillow ball bearing top mounts for camber adjustment are designed to combat noise while tuning and offer greater feed back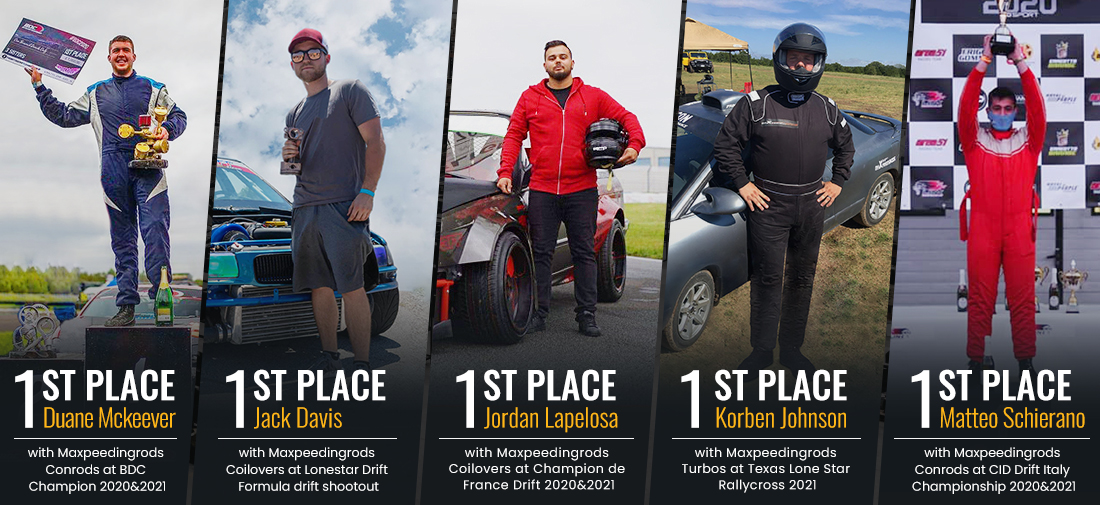 1. Adjustable Height
Allowing you adjust the whole coilovers to your favorite ride heigt.
Adjustable lower mount allows maximum suspension travel
2. High Quality Components
Camber plates and Collars are made from 6061-T6 Billet Aluminum to increase hardness
Pillow ball top mount is designed for improving Steering feel and response
3.Hi-Tensile Performance Spring
Under 600,000 times continuously test, the spring distortion is less than 0.04%. With the special surface treatment, the spring durability and performance are highly improved .
4. Twin-tube Construction Dust boot protects damper seal
Dust boot protects damper seal
Twin-tube shock design reduces oil leakage problems
FA Synthetic Shock Oil increase damper performance
Introduction
MXR-B2 series(also called MXR-SNA) coilovers are designed as an entry level for street use. It features with full length height adjustable and adjustable camber plates (applicable for some vehicles), which offers you a lowered stance, improved performance for your daily use vehicle.
Application
Compatible for Subaru Legacy 2000-2004 BE sedan only
Specification
Top mounts: front - pillow ball top mount with camber plate
Rear - standard rubber top mount
Damping: non-adjustable
Spring rate Front: 9 kg/mm (504 lbs/in)
Spring rate Rear: 12 kg/mm (672 lbs/in)
Spring length Front: 190mm
Spring length Rear: 190mm
Adjustable height: lowering 1-3inch
Coilover overall length Front: 460mm-520mm
Coilover overall length Rear: 400mm-450mm
Shock type: Twin tube
Spring Preload: 7-10 mm
Color: golden
Package included
complete coilovers 2 front and 2 rear
a pair wrench for height adjustment
Dimension
weight: 25820g
size: 63*51*21 cm
Feature
1. Lowered height adjustment from 1" - 3" which allow lower center of gravity and also add a more aggressive stance
2. Adjustable pre-load spring tension to reduce the shaking motion to a certain extent
3. Adjustable Camber Plate and Pillow ball top mount for sharpening steering response.( for some models)
4. CNC machined Aluminum top mounts and lockers-- - excellent strength, and save weight
5. Heavy Duty Steel Lower Mounts--- Highly Durable & Reliable
6. High tensile spring--- 600,000 times continuously test to assure it's high tensile strength.
7. All inserts come with fitted long rubber boots--- To protect the damper more well and be durable.
8. Twin-Tube structure ---provides excellent handling & control characteristics for most driving conditions
9. Corrosion Finish - Anodized Aluminum And Powder Coated Carbon Steel Parts
Warranty: one year warranty for any manufacturing defect
Enter your destination to get a shipping estimate.