* OEM-Quality. Direct Replacement
* Ductile Iron QT450-10 - High temperature resistance (up to 700℃)
* K418 Alloy - Stable & High Oxidation & Temperature Resistance(up to 900℃)
* Cast Aluminium Blade - Good Air Tightness & Corrosion Resistance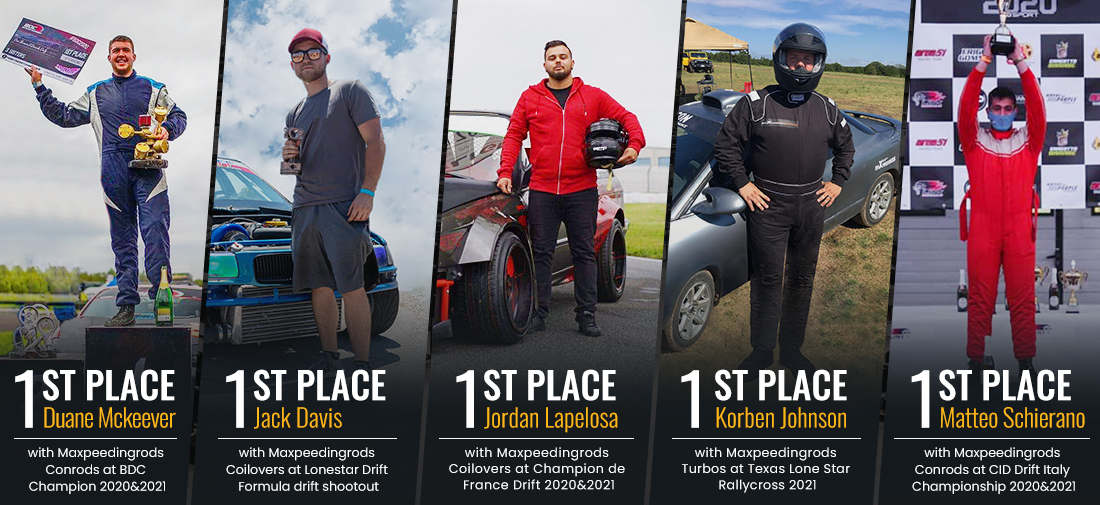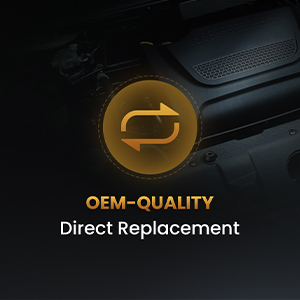 OEM-quality and size with little modification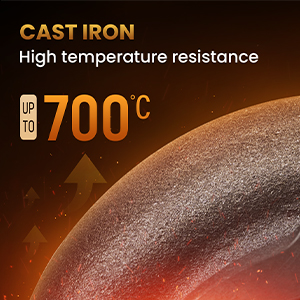 Turbine housing uses cast iron withstand temperatures up to 700℃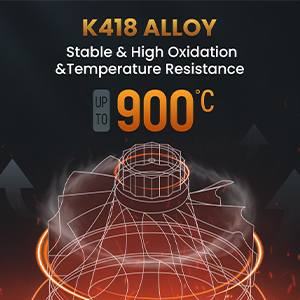 Steel Turbine Wheel made from the special K418 alloy to achieve high oxidation resistance and stability under high temperatures up to 900℃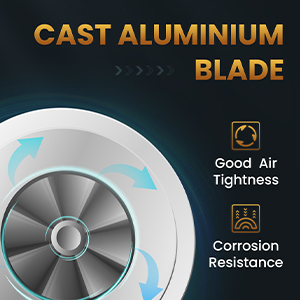 Cast aluminium blades with good gas tightness and corrosion resistance
Introduction
Looking to boost your car's horsepower? Is your car's original turbocharger not performing well or need replacing? Maxpeedingrods stocks all the best OEM-quality turbochargers and turbo parts to give your car the power, performance, and reliability you deserve. Maxpeedingrods aftermarket replacement turbos provide the perfect solution by delivering a high-quality turbo at a budget-friendly price.
Application
Compatible for Audi RS4 V6 Bi-turbo 2.7L P with AZR/ASJ Engine 2000-05
Compatible for Audi A4 V6 Bi-turbo with AZR/ASJ Engine 2000-05
Note: For the car model below need modification:
Compatible for AUDI A6 2.7T QUATTRO 2.7L P AJK 97 - 01
Compatible for AUDI S4 BI TURBO 2.7L P AGB/AZB 97 - 01
Compatible for AUDI ALLROAD QUATTRO 2.7L P AJK/ARE/BES/AGB 02 -
Turbo Part Number & OEM Number
53049880025,53049880026,5304-988-0025, 5304-988-0026,
53049700025,53049700026,5304-970-0025, 5304-970-0026,
078145701M, 078145702M,
078145703M, 078145703MX, 078145703MV
078145704M, 078145704MX, 078145704MV,

Note: For the OE/PN number below need modification:
53039880016, 53039880017,53039700016, 53039700017,
078145701S, 078145702S, 078145703S, 078145704S,
078145701R, 078145702R, 078145703R, 078145704R,
078145701H, 078145702H, 078145703H, 078145704H,
078145701L, 078145702L, 078145703L, , 078145704L,
078145703B,078145704B, 078145703C, 078145704C,
078145703D, 078145704D,
Specification
Turbo Model: K04-025 /K04-026
Engine: ASJ / AZR
Cooling Type:Water Cooling
Bearing Type: Journal Bearing
Thrust Bearing: 270 Degrees
Horsepower: 280KW/380PS
Condition: Brand New
Warranty: 1 years warranty for any manufacturing defect
Accessories: You will get exactly as shown in the picture above
Feature
* Product Material
1. Turbine housing :Ductile iron QT450-10- temperature resistant up to 700℃
2. Steel turbine wheel:K418 alloy - high oxidation stability and resistance up to 900℃
3. Compressor housing:ZL104 aluminum with lightweight
4. Compressor wheel/blades:Cast aluminium blades – superior air tightness & corrosion resistance
* Product Performance
1. OEM-quality and size with little modification
2. Rich experience in turbo production and own factory
3. High-Speed oil seal ring and Precision clearance
* Product Certification: TÜV ISO 9001 CERTIFIED
* Technology Advantage:
1. 100% balancing Test by TURBOTECHNICS VSR3
2. G3-min-Flow VNT Turbo testing
3. Advanced Actuator Tester/Programmer
Note
* This K04-025/026 turbo can replace the k03-016/017 turbocharger, but you may need replace the intake hose of the cold side.
* For 2003-2005 A6 & Allroad, these will not fit on Automatic Transmission Models without Modifications
Enter your destination to get a shipping estimate.