* OEM-Quality. Direct Replacement
* Ductile Iron QT450-10 - High temperature resistance (up to 700℃)
* K418 Alloy - Stable & High Oxidation & Temperature Resistance(up to 900℃)
* Cast Aluminium Blade - Good Air Tightness & Corrosion Resistance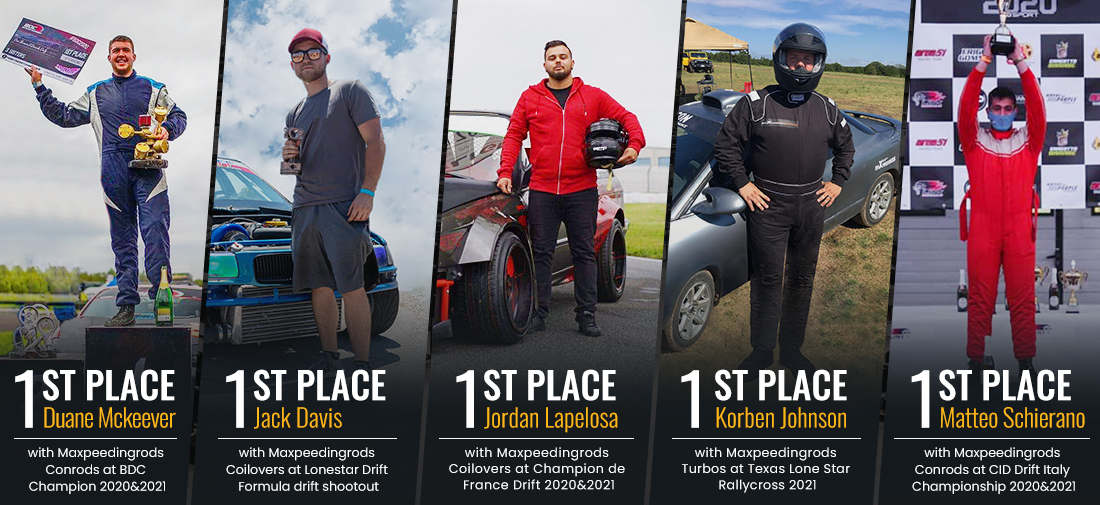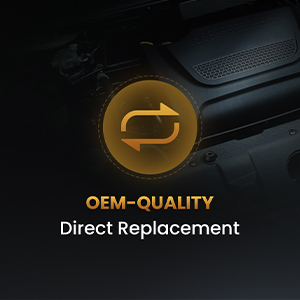 OEM-quality and size with little modification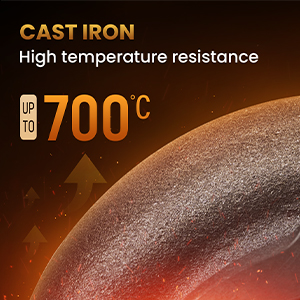 Turbine housing uses cast iron withstand temperatures up to 700℃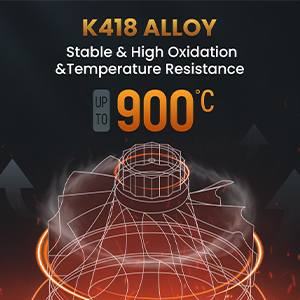 Steel Turbine Wheel made from the special K418 alloy to achieve high oxidation resistance and stability under high temperatures up to 900℃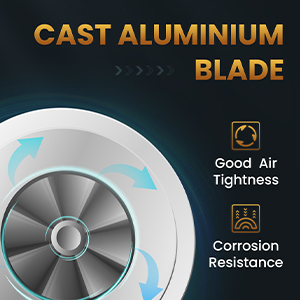 Cast aluminium blades with good gas tightness and corrosion resistance
Introduction:
Looking to boost your car's horsepower? Is your car's original turbocharger not performing well or need replacing? Maxpeedingrods stocks all the best OEM-quality turbochargers and turbo parts to give your car the power, performance, and reliability you deserve. Maxpeedingrods aftermarket replacement turbos provide the perfect solution by delivering a high-quality turbo at a budget-friendly price.
Application:
Compatible for Toyota COASTER 4.2L D 1HD-T 1990 - 1993
Compatible for Toyota Land Cruiser 4.2L D 1HD-T 1990 - 1997
Turbo Part Number & OEM Number:
17201-17010, 1720117010
Specification:
Turbo Model: CT26
Engine code: 1HD-T 1HDT
Cooling Type: water + Oil
Bearing Type: Journal Bearing / Floating Bearing
Thrust bearings: 270 Degrees
Hosepower: Up to 167hp
Condition: Brand New
Warranty: 2 years warranty for any manufacturing defect
Accessories: You will receive the parts exactly as shown in the picture above
Feature:
Product Feature:
1. Excellent Design:
Excellent Design And Processing and durable floating bearing structure
2. High Temperature Resistance:
Special K418 alloy Turbine Wheel can withstand exhaust temperature Above 900°
Ductile iron QT450-10 Turbine housing Can withstand temperatures up to 700℃
3. High Efficiency:
High efficiency and low inertia intake and exhaust blades can greatly reduce turbo lag
4. Compressor wheel/blades:Cast aluminium with good gas tightness and corrosion resistance
5. 100% BALANCING TEST:
This Turbocharger you will receive has been balanced using the VSR machine technology.

Product Performance:
1. Rich Experience In Turbo Production And Own Factory
2. Quality Assurance
3. High Performance Rotor
4. High-Speed Oil Seal Ring
5. Strict Quality Inspection
6. Precision Clearance
7. High-speed Accessories
8. Increase Engine Power
9. Improve Emissions & Save Oil
10. OEM-quality and size with little modification
11. 100% balancing Test by TURBOTECHNICS VSR3
TURBOCHARGER INSTALLATION NOTICE WARNING:
TURBOCHARGER INSTALLATION NOTICE WARNING:
Misuse or modification of the turbocharger can result in serious injury and property damage. Basic safety precautions including the following should always be followed:
1. Read and comply with all instructions including the "Checklist " before installing or using any turbocharger.
2. Failure to follow these instructions will lead to premature failure of the turbocharger.
3. Only install the turbocharger on an engine which has been approved for such application. The turbocharger is a precision built product which has been matched and tested for use on specific engines only.
4. No part of the turbocharger may be altered as it may damage the engine.
5. Do not modify or substitute any parts of engine except in accordance with engine owner's manual. Do not modify the engine fuel control system or restrict the inlet or exhaust system.
6. Be sure that oil supply and drain lines are adequate. (See "Checklist ".)
7. Always warm up the engine for 2-5minutes to allow oil to reach the turbocharger before operating under load.
8. Perform all maintenance specified by the engine manufacturer each time or at the recommended intervals. Concurrently inspect turbocharger for any deficiencies.

CHECKLIST :
Before fitting the turbocharger:
1. Inspect and clear, the intake and exhaust systems leading to and from the turbocharger to ensure absence of foreign material.
2. Use new and approved gaskets at the various air, oil and exhaust connections to the turbocharger. Liquid gasket or sealants are not recommended, particularly for oil fittings.
3. Use a high temperature anti-seize compound on all threaded fasteners connected to the turbocharger.
4. Fill the turbocharger oil inlet port to overflowing with clean engine oil before connecting the oil feed hose to the turbocharger.

When fitting the turbocharger to the manifold and connecting the respective pipes:
1. Before connecting the oil drain hose, crank the engine without firing until steady stream of oil flows from the drain port.
2. Operate the engine at low idle for at least three minutes after completing the installation of turbocharger. This will prevent oil starvation damage to the bearing system.
Note:
*Please check the Turbo Model, Turbo Part Number and OEM Part Number on your original Turbo to make sure this turbo is the correct one for your engine. If you need assistance finding the correct turbo for your car, please feel free to contact us.
*Professional installation is highly recommended (No Instructions are Included)
Enter your destination to get a shipping estimate.
Warranty Details
We aim to provide you the good buying experience, 30 days return policy is offered in our store. Please follow our return policy before you return any item(s):
If you are unhappy with your purchase for any reason, you can return it to us in an unused condition in the original packaging within 30 days of purchase and we'll give you a refund or exchange. The refund/Exchange will not include postage costs. Please note you MUST contact us to obtain a Return Authorization and Return Address before returning any part. Any parcel without the Return Authorization will be rejected.
If your item is faulty or was incorrect, you must contact our sales representative before returning the parcel and we will endeavour to solve the problem effectively. Video or picture is required to show the item condition before we issue the Return Authorization.
Important Notice
1. Any returned item(s) without Return authorization will be rejected.
2. Please return your item(s) in original packaging and ensure that all packages are securely wrapped
3. We will not accept responsibility for loss or damage of goods during transit, please ensure that the insurance cover option is taken where possible
4. Upon receipt, all products will be inspected at our discretion in 3-5 business days. Then, the updated result will be informed.
If you have made a mistake on purchase and wish to cancel the order before it is dispatched please contact us by email as quickly as possible.
Shipping
1. We will ship your order in one business day once the payment is cleared.
2. Tracking number will be uploaded to your MXR customer account within 24 hours after shipment. Meanwhile, you will get the logistics notification mail.
3. Shipping time usually takes 3-7 business days when products available in local warehouses, and 5-25 business days to International addresses.
4. We only ship the item to PayPal verified shipping address. Please make sure your shipping address is the same as PayPal.