* Fitment: Compatible for Mercedes Benz CLS500 E320 Sedan E350 Sedan E500 E550 With Airmatic and Without 4Matic
* OEM number: 211 320 55 13, 211 320 61 13, 211 320 93 13,211 320 9313, 2113205513, 211320551360, 211320551380, 211320551388,2113206113,211320611360,211320611380,211320611388, 2113209313, 211320931360,211320931380, 211320931388, 219 320 11 13, 2193201113, 219320111360, 219320111380, 219320111388, A2113205513,A211320551360,A211320551380,A211320551388, A2113206113, A211320611360, A211320611380, A211320611388, A2113209313, A211320931360,A211320931380, A211320931388,A2193201113,A219320111360, A219320111380, A219320111388
* Test: Before each product leaves the factory it has endured a leak test, fatigue test, and a burst test.
* Quality: Made of High-quality rubber material for long-lasting durability
* Features: By adjusting the amount of air pumped into the air bags the stroke and length of the air shock absorber can be adjusted and the chassis can be raised/lowered and the safety and comfort of the vehicle may be improved.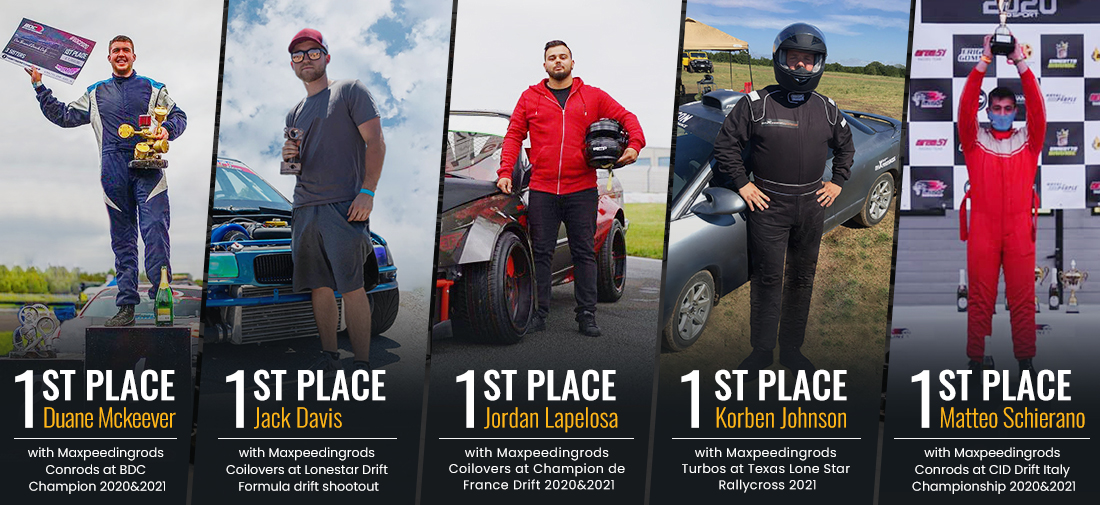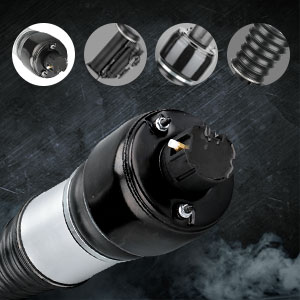 High-quality Material and Technology
*Strictly match the OE airline size. The size of the air nozzle perfectly fits the original airline to avoid air leakage.
*The air nozzle is made of copper which is very safe and daurable.
*Dust covers ensure longevity and durability. Aluminum housing protects the rubber air suspension bag for longer lifespan or product.
*Natural rubber and inflatable technology
*Plug and play.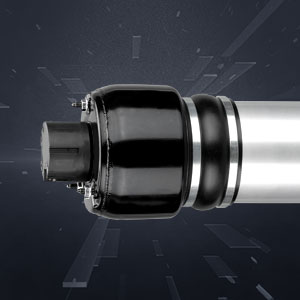 Brand new, Self-production and R&D
* High sensitivity and stability
the whole shock absorber will be pulled out after the air spring bag is compressed,
Body roll will be reduced and the air resistance on the low side will be reduced to greatly improve the stability and prevent the chassis from scratching and reducing overall vibrations in the vehicle.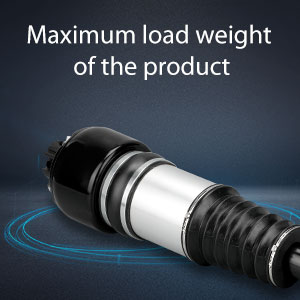 Drive safely and smoothly
"*Hold up to 290 psi
*Stress tested exceeding 3 millon times
*100% Air Tightness Testing
*Create a more comfortable ride
*Give the driver more control of ride
*Direct replacement for OEM suspension without modification"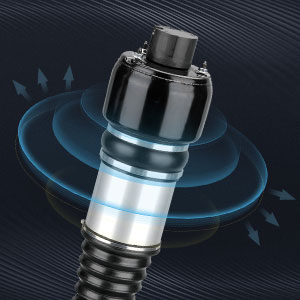 Quality Assurance
"*All Brand new, not Remanufactured
*Electroplating process increases corrosion resistance which creates a more durable product
*Solenoid valve---adjust damper automatically
*Wide application ranging in uses from daily to performance driving"
Application
Compatible for Mercedes Benz E-Class W211Front Left sedan (without 4matic) 2002 - 2009
Compatible for Mercedes Benz E-Class S211Front Left Kombi T-Modell (without 4matic) 2002 - 2009
Compatible for Mercedes Benz E-Class CLS Class W219 Front Left (without 4matic) 2002 - 2009

Reference OE/OEM Number
2113205513, 2113206113, 2113209313
2193201113, 211320551360, 211320551380
211320551388, 211320611360, 211320611380
211320611388, 211320931360, 211320931380
211320931388, 219320111360, 219320111380
219320111388, 211 320 55 13, 211 320 61 13

Specification
*Type: Air Suspension Strut
*Applicable Regions: Airmatic Suspension System
*pakcet include:1x Air Suspension with ads(Left Side)
*Placement on Vehicle: Front left
Packaging parameters
packaging length: 84cm
packaging width: 20cm
packaging height: 20cm
weight: 9.5kg
net weight: 8.6kg
Operating Pressure(bar):
1、Normal mode 3.5- 4.5(bar)
2、Sport mode 6.5-7.5(bar)
(The difference between air springs and ordinary hydraulics is that the height of the vehicle can be adjusted to increase comfort and passability.
Normal mode: Normal mode is used for general road driving. The internal pressure of the shock absorber in this mode is maintained between 3.5-4.5
Sports mode: When you encounter potholes and high obstacles (such as high ridges/rocks) during driving, you can adjust to the sports mode. At this time, the air pressure will increase, and the internal air pressure of the shock absorber will reach 6.5-7.5. Raise the body and pass easily. obstacle)

Feature
MATERIAL
*Durable construction
*Made of high quality rubber and metal parts -
Function
*Easy to control
*Trustworthy design
*Tightness - stable gas pressure.
*Durablility and Quicker Reaction
*Corrosion and Provides a More Consistent Wear Surface
* Reducing wear of tread rubber and reducing braking distances.
*STABILITY - The Vehicle Feels More Stable Without a Load
*A sturdy bottom valve reduces the likelihood of a suspension breakdown.
*Provides excellent shock absorber performance

Notice
- These air suspension are aftermarket ones. They will replace the original air shock. Please double confim the compatibility as well as the OEM number before purchasing.
-Instruction is not included. Professional installation is recommended
-Contact us please for whatever we can help

Enter your destination to get a shipping estimate.
Return Policy
We committed to provide good quality products to all our customers. We accept return or exchange within 30 days. No hassle for refund, 15 business days money back guarantee after we received the returned items. We hope that you will be pleased with your purchase. We want you to be happy with the products you got. Your satisfaction is our top priority.
If you are not satisfied with your purchase, please contact us as soon as possible after you received the item. Return shipping address will be provided and you will get the refund after we received the return item. All returned items must be in brand-new condition, unused and with original tags and packaging.
If the return is caused by the consumer, consumer should be responsible for the shipping fee and the restocking fee. If due to our reasons, the goods received are damaged or not correct, and the consumer is not required to bear the shipping fee for this reason, no restocking fee to be charged to the consumers for the return of a product.
Important Notice
1. Any returned item(s) without Return authorization will be rejected.
2. Please return your item(s) in original packaging and ensure that all packages are securely wrapped
3. We will not accept responsibility for loss or damage of goods during transit, please ensure that the insurance cover option is taken where possible
4. Upon receipt, all products will be inspected at our discretion in 3-5 business days. Then, the updated result will be informed.
If you have made a mistake on purchase and wish to cancel the order before it is dispatched please contact us by email as quickly as possible.
Shipping
1. We will ship your order in one business day once the payment is cleared.
2. Tracking number will be uploaded to your MXR customer account within 24 hours after shipment. Meanwhile, you will get the logistics notification mail.
3. Shipping time usually takes 2-7 business days when products available in local warehouses, and 5-25 business days to International addresses.
4. We only ship the item to PayPal verified shipping address. Please make sure your shipping address is the same as PayPal.