* OEM-Quality. Direct Replacement
* Ductile Iron QT450-10 - High temperature resistance (up to 700℃)
* K418 Alloy - Stable & High Oxidation & Temperature Resistance(up to 900℃)
* Cast Aluminium Blade - Good Air Tightness & Corrosion Resistance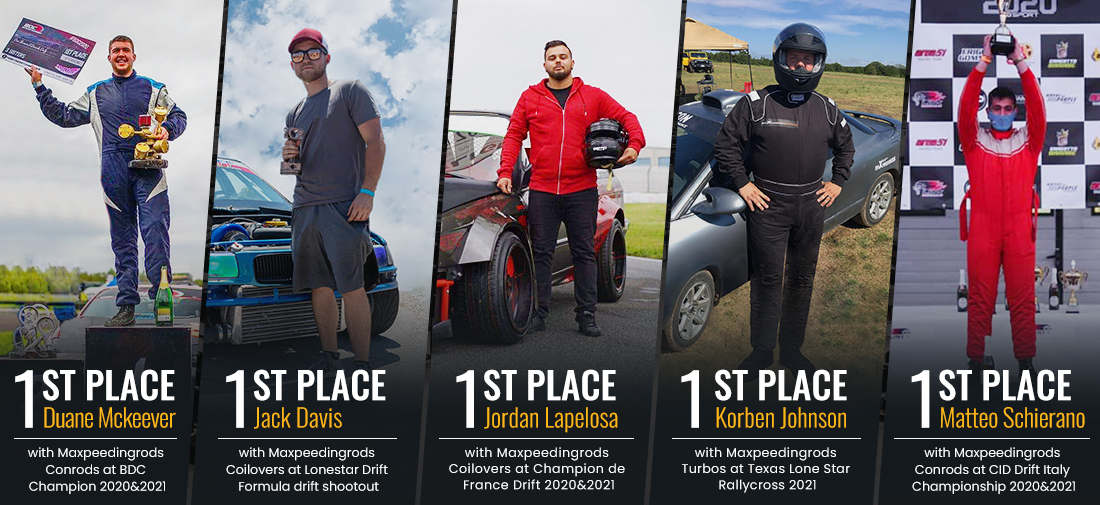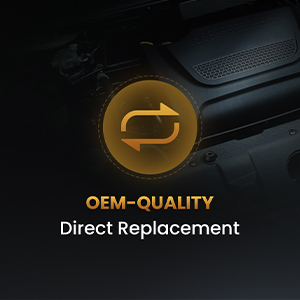 OEM-quality and size with little modification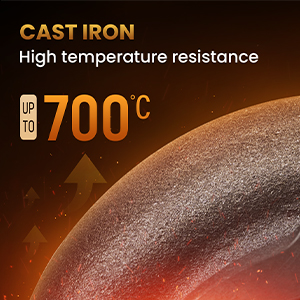 Turbine housing uses cast iron withstand temperatures up to 700℃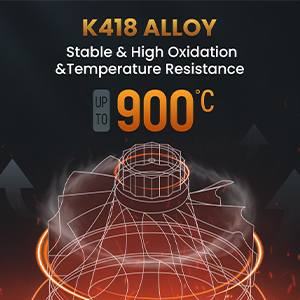 Steel Turbine Wheel made from the special K418 alloy to achieve high oxidation resistance and stability under high temperatures up to 900℃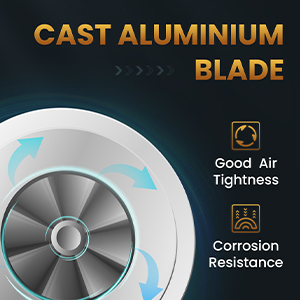 Cast aluminium blades with good gas tightness and corrosion resistance
Application
(Important notice: please make sure your engine is not 110hp or 109ps, this item does not fit 110hp or 109ps engine)
for CitroenC 3 1.6 Hdi1.6LDV6B DV6ATED42005 -
for CitroenC 4 1.6 Hdi1.6LDV6ATED42005 -
for CitroenJumpy 1.6 HDi 1.6LDV6B DV6ATED42005 -
for CitroenXsara 1.6 HDi 1.6LDV6B DV6ATED4 2005 -
Compatible for FordFiesta VI 1.6 TDCi1.6LDV6ATED42005 -
Compatible for FordFocus II 1.6 TDCi1.6LHHDA2005 -
Compatible for FordFusion 1.6 TDCi1.6LDV6ATED42005 -
Compatible for Peugeot 207 1.6 Hdi1.6LDV6ATED42005 -
Compatible for Peugeot 307 1.6 Hdi1.6LDV6ATED42002 -
Compatible for Peugeot 308 1.6 HDi FAP1.6LDV6ATED42007 -
Compatible for Peugeot Expert 1.6 HDi FAP1.6LDV6B DV6ATED42007 -
Compatible for Peugeot Partner 1.6 Hdi1.6LDV6B DV6ATED42005 -

Part & OEM Number
Turbo Part Number & OEM Number:
49173-0750849173-0750749173-0750649173-0750449173-07503
49173-0750249173-0752249173-0751649173-07527 49173-07528
49173-07513 , 49173-07514 , 49173-0751749173-07518 , 49173-07523 , 49173-0752449173-07526 , 49173-07527
54359707000 , 5435 970 7000 , 5435-970-7000 54359887000 , 5435 988 7000 , 5435-988-7000
0375K5 , 0375Q2 , 0375Q3 , 0375N50375J0 , 0375Q5 , 0375Q4 , 0375N01684949 , 1335262 , 1441254 , 14798411523337 , 71793889 , 71793891 , 717942299682881380 , 9685293080 , 96576037809670371380 , 9657530580 , 96623710809682881780 , 3M5Q6K682DD , 3M5Q6K682DE3M5Q6K682DC , 3M5Q6K682DA , 3M5Q6K682DB3M5Q-6K682-DD , 3M5Q-6K682-DE , 3M5Q-6K682-DA3M5Q-6K682-DB , 3M5Q-6K682-DC
OE confirmation:
To identify your turbocharger, you must know the original part number of the turbocharger manufacturer. It is usually engraved on a plate or simply knocked out on the compressor housing.
It is also possible to search for the original manufacturer's number (OEM, OE) of the vehicle in the catalog.
Part Number. This is the original turbocharger number, the number that is provided directly by the turbocharger manufacturer (Garrett, BorgWarner, IHI, compatible for Mitsubishi and so on).
OEM or shortly OE (original equipment manufacturer). This is the vehicle manufacturer number (Mercedes, compatible for BMW, Audi, Ford, Toyota, Volvo, VW, and so on).
Both numbers are usually, but not always, present on the turbocharger. In our catalog both numbers are stored, but high priority is given to the turbo manufacturer number (Part Number). We recommend that you search for a suitable turbocharger for this particular number.
STEP ONE: Clean the plate or casing. It is very difficult to see the number, so the area needs to be washed or cleaned with a cleaner.
STEP TWO: Determine the original turbocharger number. Each brand of the turbocharger has its own number. Here are a few examples (select the manufacturer of your turbocharger).

Specification
Turbo Model:TD025
Engine Code:DV6ATED4/ DV6B / DV6UTED4
Turbo Type: VNT variable geometry turbo
Actuation: Vacuum
Cooling Type: Oil Cooling
Bearing Type: Journal Bearing / Floating Bearing
Thrust bearings: 270 Degrees
Hosepower: Up to 90HP
Condition: Brand New
Warranty: 2 years warranty for any manufacturing defect
Accessories: You will receive the parts exactly as shown in the picture above.

Feature
1. OEM-quality and size with little modification
2. Turbine housing uses cast iron withstand temperatures up to 700
3. Steel Turbine Wheel made from the special K418 alloy to achieve high oxidation resistance and stability under high temperatures up to 900
4. Cast aluminium blades with good gas tightness and corrosion resistance
5. The volute is made of nodular cast iron, which can withstand 700 degrees high temperature, and its tensile strength is as high as 450MPa.
6. 100% BALANCING TEST:
This Turbocharger you will receive has been balanced using the VSR machine technology.

Note
- Please confirm your original turbo PART NUMBER before Purchasing
- Professional installation is highly recommended (No Instruction Included)
- For any needs please contact us

Enter your destination to get a shipping estimate.
Warranty Details
We aim to provide you the good buying experience, 30 days return policy is offered in our store. Please follow our return policy before you return any item(s):
If you are unhappy with your purchase for any reason, you can return it to us in an unused condition in the original packaging within 30 days of purchase and we'll give you a refund or exchange. The refund/Exchange will not include postage costs. Please note you MUST contact us to obtain a Return Authorization and Return Address before returning any part. Any parcel without the Return Authorization will be rejected.
If your item is faulty or was incorrect, you must contact our sales representative before returning the parcel and we will endeavour to solve the problem effectively. Video or picture is required to show the item condition before we issue the Return Authorization.
Important Notice
1. Any returned item(s) without Return authorization will be rejected.
2. Please return your item(s) in original packaging and ensure that all packages are securely wrapped
3. We will not accept responsibility for loss or damage of goods during transit, please ensure that the insurance cover option is taken where possible
4. Upon receipt, all products will be inspected at our discretion in 3-5 business days. Then, the updated result will be informed.
If you have made a mistake on purchase and wish to cancel the order before it is dispatched please contact us by email as quickly as possible.
Shipping
1. We will ship your order in one business day once the payment is cleared.
2. Tracking number will be uploaded to your MXR customer account within 24 hours after shipment. Meanwhile, you will get the logistics notification mail.
3. Shipping time usually takes 3-7 business days when products available in local warehouses, and 5-25 business days to International addresses.
4. We only ship the item to PayPal verified shipping address. Please make sure your shipping address is the same as PayPal.