* OEM-Quality. Direct Replacement
* Ductile Iron QT450-10 - High temperature resistance (up to 700℃)
* K418 Alloy - Stable & High Oxidation & Temperature Resistance(up to 900℃)
* Cast Aluminium Blade - Good Air Tightness & Corrosion Resistance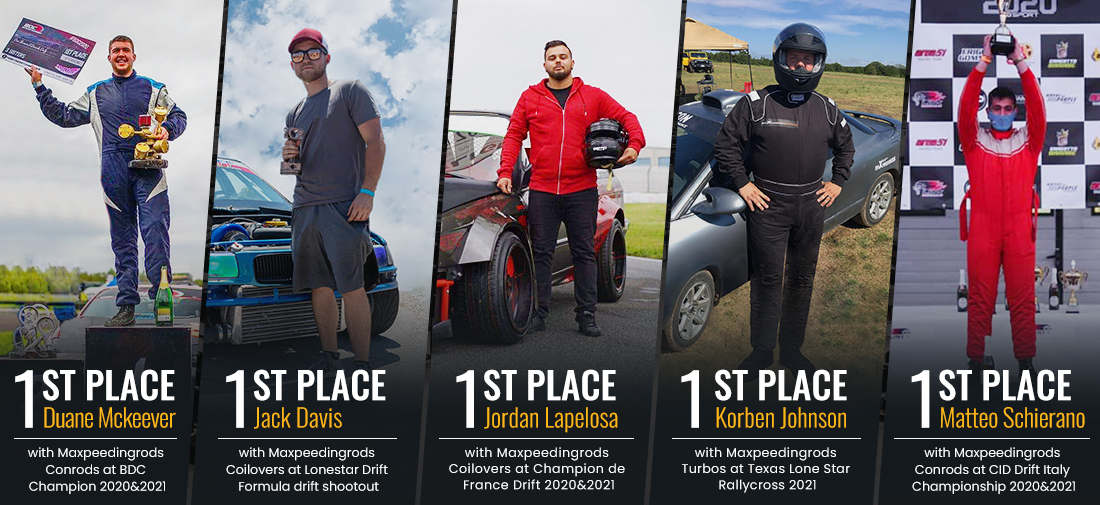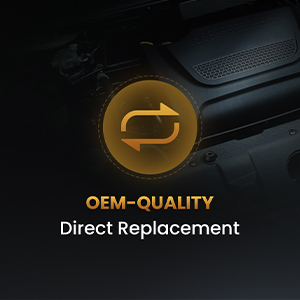 OEM-quality and size with little modification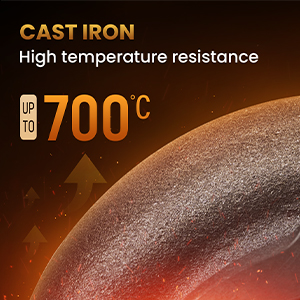 Turbine housing uses cast iron withstand temperatures up to 700℃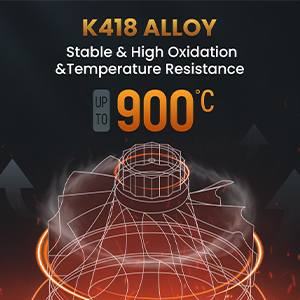 Steel Turbine Wheel made from the special K418 alloy to achieve high oxidation resistance and stability under high temperatures up to 900℃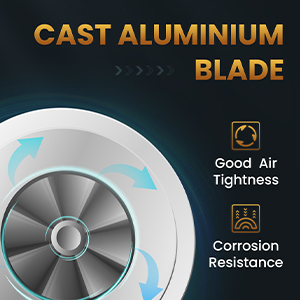 Cast aluminium blades with good gas tightness and corrosion resistance
Application
(Important notice: please make sure your engine is not 110hp or 109ps, this item does not fit 110hp or 109ps engine)
for CitroenC 3 1.6 Hdi1.6LDV6B DV6ATED42005 -
for CitroenC 4 1.6 Hdi1.6LDV6ATED42005 -
for CitroenJumpy 1.6 HDi 1.6LDV6B DV6ATED42005 -
for CitroenXsara 1.6 HDi 1.6LDV6B DV6ATED4 2005 -
Compatible for FordFiesta VI 1.6 TDCi1.6LDV6ATED42005 -
Compatible for FordFocus II 1.6 TDCi1.6LHHDA2005 -
Compatible for FordFusion 1.6 TDCi1.6LDV6ATED42005 -
Compatible for Peugeot 207 1.6 Hdi1.6LDV6ATED42005 -
Compatible for Peugeot 307 1.6 Hdi1.6LDV6ATED42002 -
Compatible for Peugeot 308 1.6 HDi FAP1.6LDV6ATED42007 -
Compatible for Peugeot Expert 1.6 HDi FAP1.6LDV6B DV6ATED42007 -
Compatible for Peugeot Partner 1.6 Hdi1.6LDV6B DV6ATED42005 -

OE/Part number
49173-07508,49173-07507,49173-07506,49173-07504,49173-07503,49173-07502,49173-07522,49173-07516,49173-07527,49173-07528,49173-07513,49173-07514,49173-07517,49173-07518,49173-07523,49173-07524,49173-07526,49173-07527,
54359707000,5435,970,7000,5435-970-7000,54359887000,5435,988,7000,5435-988-7000,
0375K5,0375Q2,0375Q3,0375N5,0375J0,0375Q5,0375Q4,0375N0,
1684949,1335262,1441254,1479841,1523337,71793889,71793891,71794229,
9682881380,9685293080,9657603780,9670371380,9657530580,9662371080,9682881780,
3M5Q6K682DD,3M5Q6K682DE,3M5Q6K682DC,3M5Q6K682DA,3M5Q6K682DB,3M5Q-6K682-DD,3M5Q-6K682-DE,3M5Q-6K682-DA,3M5Q-6K682-DB,3M5Q-6K682-DC
*HOW TO IDENTIFY YOUR TURBOCHARGER:
If you are not sure fitment for your old turbo , please let us know this information :
1 . The OEM code information from your original turbo nameplate
2 . The Engine code & KW , HP , Year for your car
3 . The Photos of your complete turbo
4 . Please note that the registration number cannot identify your turbocharger
Specification
Turbo Model:TD025
Engine Code:DV6ATED4/ DV6B / DV6UTED4
Turbo Type: VNT variable geometry turbo
Actuation: Vacuum
Cooling Type: Oil Cooling
Bearing Type: Journal Bearing / Floating Bearing
Thrust bearings: 270 Degrees
Hosepower: Up to 90HP
Condition: Brand New
Warranty: one year warranty for any manufacturing defect
Accessories: You will receive the parts exactly as shown in the picture above.

Feature
1. OEM-quality and size with little modification
2. Turbine housing uses cast iron withstand temperatures up to 700
3. Steel Turbine Wheel made from the special K418 alloy to achieve high oxidation resistance and stability under high temperatures up to 900
4. Cast aluminium blades with good gas tightness and corrosion resistance
5. The volute is made of nodular cast iron, which can withstand 700 degrees high temperature, and its tensile strength is as high as 450MPa.
6. 100% BALANCING TEST:
This Turbocharger you will receive has been balanced using the VSR machine technology.

Note
- Please confirm your original turbo PART NUMBER before Purchasing
- Professional installation is highly recommended (No Instruction Included)
- For any needs please contact us

Enter your destination to get a shipping estimate.