* OEM-Quality. Direct Replacement
* Ductile Iron QT450-10 - High temperature resistance (up to 700℃)
* K418 Alloy - Stable & High Oxidation & Temperature Resistance(up to 900℃)
* Cast Aluminium Blade - Good Air Tightness & Corrosion Resistance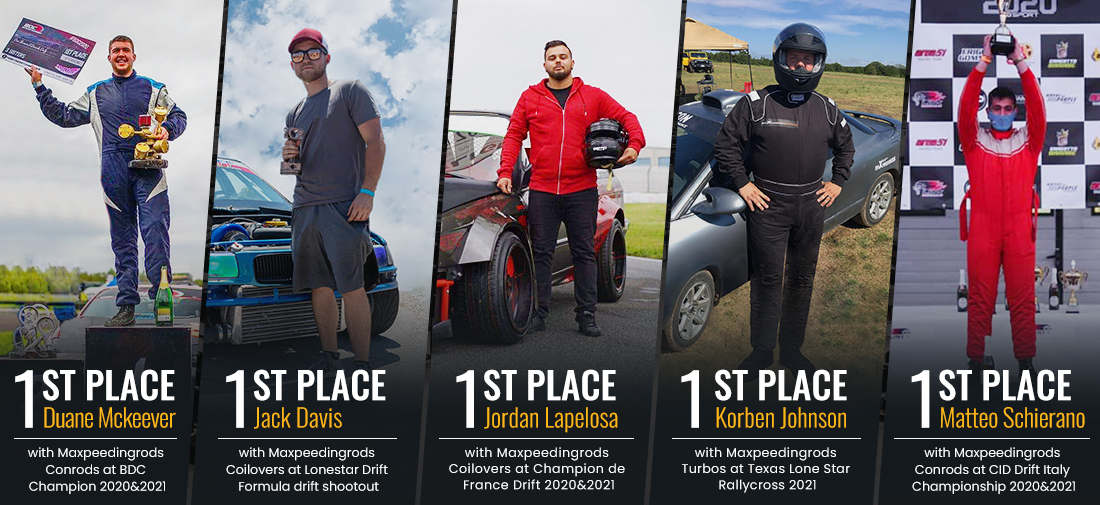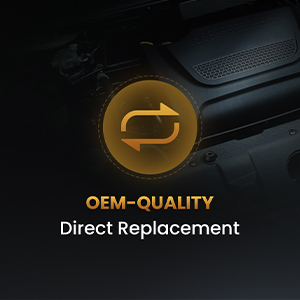 OEM-quality and size with little modification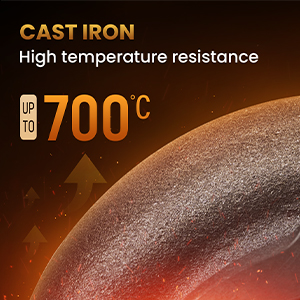 Turbine housing uses cast iron withstand temperatures up to 700℃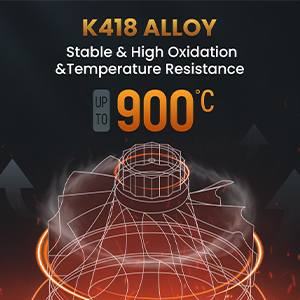 Steel Turbine Wheel made from the special K418 alloy to achieve high oxidation resistance and stability under high temperatures up to 900℃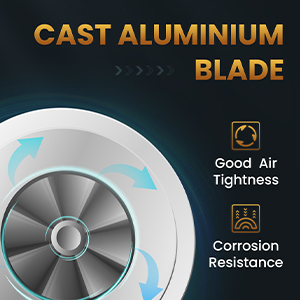 Cast aluminium blades with good gas tightness and corrosion resistance
Introduction
Looking to boost your car's power? Is your car's original turbocharger not performing well, or does it need replaced? Maxpeedingrods stocks all the best OEM-quality turbochargers, turbo parts to give your car the power, performance and reliability you deserve. Maxpeedingrods aftermarket replacement turbo provide the perfect solution by delivering a high-quality turbo at a budget-friendly price
Application
Compatible for Citroen C1 1.4HDi DV4TD 50kW/68HP 2005-
Compatible for Citroen C2 1.4HDi DV4TD/8HX 50kW/68HP 2003-
Compatible for Citroen C3 1.4HDi DV4TD/8HX 50kW/68HP 2002-
Compatible for Citroen Xsara 1.4HDi DV4TD 50kW/68HP 2005-
Compatible for Ford Fiesta 1.4TDCi DV4TD/8HX 50kW/68HP 2002-
Compatible for Ford Fusion 1.4LTDC DV4TD/8HX 50kW/68HP 2002-
Compatible for Mazda 2 1.4L D DV4TD/8HX 50kW/68HP 2003 -2009
Compatible for Peugeot 1007 1.4HDi DV4TD 50kW/68HP 2005-
Compatible for Peugeot 107 1.4HDi DV4TD 40kW/54HP 2002-
Compatible for Peugeot 206 1.4HDi DV4TD 50kW/68HP 2002-
Compatible for Peugeot 207 1.4HDi DV4TD 50kW/68HP 2002-
Compatible for Peugeot 307 1.4HDi DV4TD  50kW/68HP 2002- 
Turbo Part Number & OEM Number
54359700009, 5435-970-0009,5435 970 0009, 54359700007, 5435-970-0007,5435 970 0007, 54359700001, 5435-970-0001,5435 970 0001, 54359880009, 5435-988-0009, 5435 988 0009, 54359880007, 5435-988-0007,5435 988 0007, 54359880001,5435-988-0001,5435 988 0001, 54359710009,5435-9710-009,5435 9710 009, 2S6Q6K682AA, 2S6Q-6K682-AA,2S6Q 6K682 AA, 2S6Q6K682AB, 2S6Q-6K682-AB,2S6Q 6K682 AB, 2S6Q6K682AC, 2S6Q-6K682-AC,2S6Q 6K682 AC, 2S6Q6K682AD, 2S6Q-6K682-AD,2S6Q 6K682 AD, 1219456,1348618, 9643574980,9643675880,9648759980, 0375G9,0375K0, Y40113700,Y40113700A,Y40113700B,Y40113700C
Specification
Engine Model:KP35
Engine Code: DV4TD,8HX
Cooling Type:Oil Cooled
Bearing Type: Floating Bearing
Hosepower:  Up to 68HP
Condition: Brand New
Package Size:25x 25 x 22 cm
Package Weight: 3840g
Accessories: You will get exactly as shown in the picture above
Note
*Please check the Turbo Model, Turbo Part Number and OEM Part Number on your original Turbo to make sure this turbo is the right one for your engine. If you are not sure about these information, Please feel free to contact us
*Professional installation is highly recommended (No Instruction Included)
Enter your destination to get a shipping estimate.
Installation Instruction
Thanks to the sharing of our friend, the Youtuber Mecânica Sobre Rodas, we get a chance to witness the incisive and detailed install guide of MaXpeedingRods Quality Turbocharger for his vehicle.
Just go and
click here
to view the installation video.