* Fitment: Compatible for Mercedes Benz S450 S550 CL550 2007- 2014
* OEM number: A2213200438 , A2213205313 , A2213201738 , A221320173880 , A221320043880 , A221 320 04 38 , A221 320 53 13 , A221 320 17 38 , A221 320 17 38 80 , A221 320 04 38 80 , 2213200438 , 2213205313 , 2213201738 , 221320173880 , 221320043880 , 221 320 04 38 , 221 320 53 13 , 221 320 17 38 , 221 320 17 38 80 , 221 320 04 38 80 221 320 05 38 , 221 320 0538 , 2213200538 , 221-320-05-38 , 221320053860 , 221320053880 , 221320053888 , 2213201838 , 221320183860 , 221320183880 , 221320183888 , 2213209813 , 221320981360 , 221320981380 , 221320981388 , A2213200538 , A221320053860 , A221320053880 , A221320053888 , A2213201838 , A221320183860 , A221320183880 , A221320183888 , A2213209813 , A221320981360 , A221320981380 , A221320981388
* Quality: Made of High-quality rubber material for long-lasting durability
* Feature: By adjusting the amount of air pumped in, the stroke and length of the air shock absorber can be adjusted, the chassis can be raised or lowered, and the safety and comfort of the vehicle can be improved.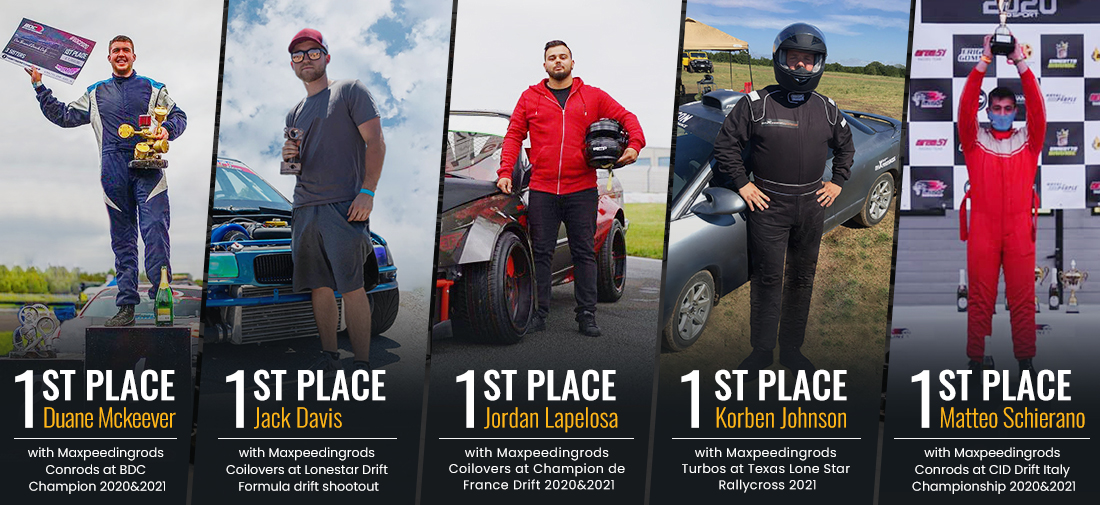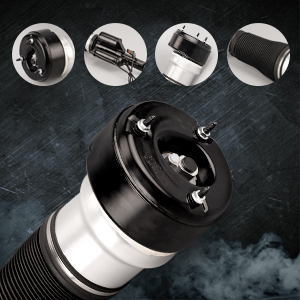 High-quality Material and Technology
*Match with the OE airline size strictly. The size of the air nozzle perfectly fits the original airline to avoid air leakage.
*The air nozzle is made of copper, safe and durable.
*With dust cover to ensure longevity and durability. Aluminum housing protects the rubber airbag for longer use.
*Natural rubber and inflatable technology
*Plug and play.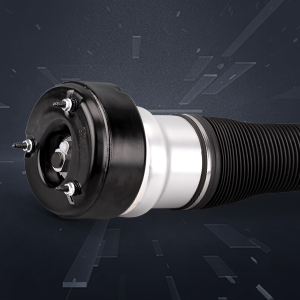 Brand new, Self-production and R&D
* High sensitivity and stability
the whole shock absorber will be pulled out after the air spring bag is compressed,
the car body will be reduced, and the air resistance on the low side will be reduced to improve the stability,
prevent the car body from scratching and achieving the effect of vibration reduction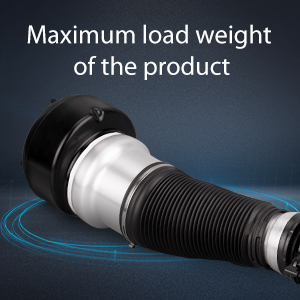 Drive safely and smoothly
*Hold up to 290 psi
*Test more than 3 millon times
*100% Air Tightness Testing
*Make the ride more comfortable
*Give the driver more control of ride
*Direct replacement for OEM suspension without modification
Quality Assurance
*All Brand new, not Remanufactured
*Electroplating process increases corrosion resistance more durable
*Solenoid valve---adjust damper automatically
*Wide application, air suspension for front right or left, for long and short distance driving, sport and racing driving
Application
Compatible for Mercedes Benz S-Class W221
-Compatible for Mercedes-Benz S Class S320 CDI 4matic
-Compatible for Mercedes-Benz S Class S350 4matic
-Compatible for Mercedes-Benz S Class S500 4matic
-Compatible for Mercedes-Benz S Class S450 4matic
-Compatible for Mercedes Benz C216 CL 500 4matic
Compatible for S-Class Vehicles With 4MATIC (AWD) Suspension Only.
NOT fit on Vehicles Equipped with Base RWD or ABC Suspension Models
Specification
Condition: Brand New
Fitment Type: Direct Replacement
Quantity: 1 piece (for front Right )
Placement on Vehicle: For front right Passenger's side
Placement on Vehicle: For front right Driver's side
Greasable or Sealed: Sealed
Adjustable: Yes
Length, width and height (in/cm): 33*8*7.9 /84*20.5*20
Weight: 9.23kg
Stroke:70mm
Operating Pressure: ≤2MPa
Temperature range:+70°、-40°
Reference OE/OEM Number
2213200538,A2213200538,2213201838, A2213201838
2213209813,A2213209813,2213205413,A2213205413
221320183880,A221320183880,221320183888,A221320183888
221320053860,A221320053860,221320053880,A221320053880
221320053888,A221320053888,221320183860,A221320183860
221320981360,A221320981360,221320981380,A221320981380
221320981388,A221320981388,221 320 05 38,221 320 0538,221-320-05-38
Feature
1. 100% Air Tightiness testing
2. 24 hours air tightness test ≤0.02MPa
3. Anti-corrosion and provide a more consistent wear surface
4. Built to strict quality control standards
5. CNC Machined Components
6. Designed for Comfort Suspension
7. Direct replacement for OEM strut without modification
8. Easy to install
9. Eliminating abnormal sound
10. Gives the driver more control of ride
11. Good heat dissipation
12. It has a high compressive strength and good sound insulation to ensure our driving comfort and safety
13. Restore the original ride height and improve ride quality
14. Test more than 3 million times
15. Sturdy & Durable Material
Notice
1.These air suspensions are aftermarket ones. They will replace the original air shock absorber.
2.The best way to check compatibility is to check the Part Number on your old unit.
3.Professional installation is recommended.

Enter your destination to get a shipping estimate.
Return Policy
We committed to provide good quality products to all our customers. We accept return or exchange within 30 days. No hassle for refund, 15 business days money back guarantee after we received the returned items. We hope that you will be pleased with your purchase. We want you to be happy with the products you got. Your satisfaction is our top priority.
If you are not satisfied with your purchase, please contact us as soon as possible after you received the item. Return shipping address will be provided and you will get the refund after we received the return item. All returned items must be in brand-new condition, unused and with original tags and packaging.
If the return is caused by the consumer, consumer should be responsible for the shipping fee and the restocking fee. If due to our reasons, the goods received are damaged or not correct, and the consumer is not required to bear the shipping fee for this reason, no restocking fee to be charged to the consumers for the return of a product.
Important Notice
1. Any returned item(s) without Return authorization will be rejected.
2. Please return your item(s) in original packaging and ensure that all packages are securely wrapped
3. We will not accept responsibility for loss or damage of goods during transit, please ensure that the insurance cover option is taken where possible
4. Upon receipt, all products will be inspected at our discretion in 3-5 business days. Then, the updated result will be informed.
If you have made a mistake on purchase and wish to cancel the order before it is dispatched please contact us by email as quickly as possible.
Shipping
1. We will ship your order in one business day once the payment is cleared.
2. Tracking number will be uploaded to your MXR customer account within 24 hours after shipment. Meanwhile, you will get the logistics notification mail.
3. Shipping time usually takes 2-7 business days when products available in local warehouses, and 5-25 business days to International addresses.
4. We only ship the item to PayPal verified shipping address. Please make sure your shipping address is the same as PayPal.