* Cost-effective Turbo increase 20-40% power for your car
* Ductile Iron QT450-10- Temperature resistance up to 700℃
* K418 Alloy- High oxidation resistance& stability (resistance up to 900℃)
* Cast Aluminium Blades-Great Air Tightness & Corrosion Resistance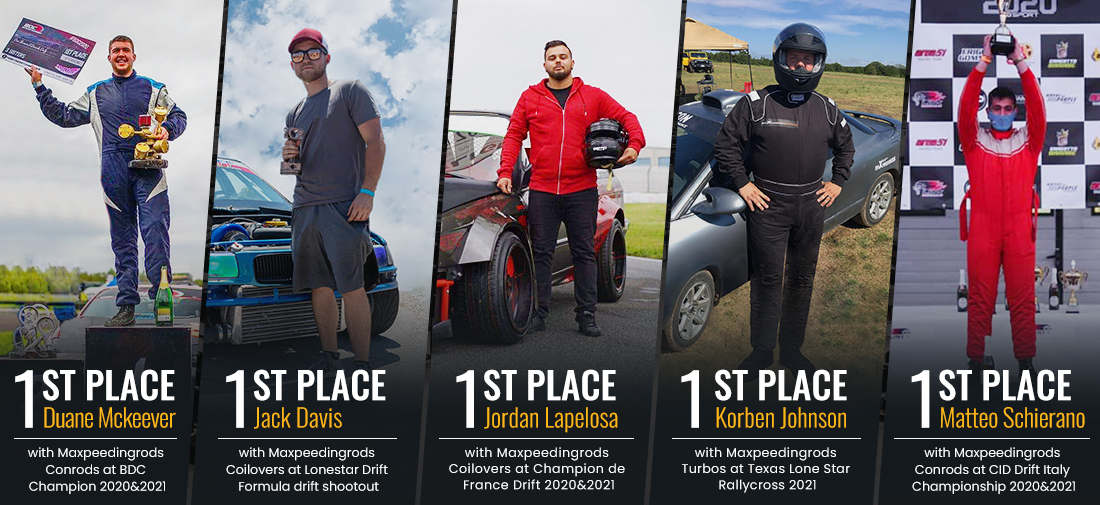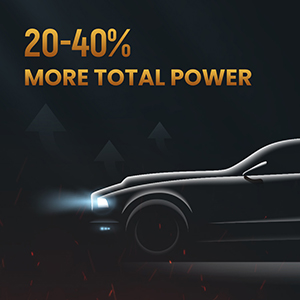 Cost effective turbocharger give your car 20-40% more total power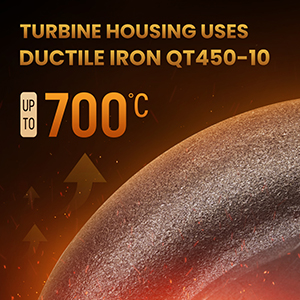 Turbine housing uses ductile iron QT450-10 Can withstand temperatures up to 700℃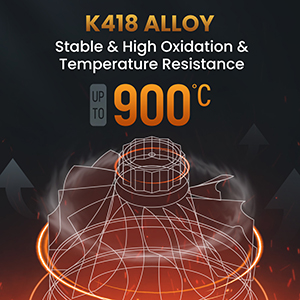 Steel Turbine Wheel made from the special K418 alloy to achieve high oxidation resistance and stability under high temperatures up to 900℃
Cast aluminium blades with good gas tightness and corrosion resistance
Application
Universal Turbo Kit Perfect For 1.5L-3.0L engine
This Kit Will be able to add 350+HP at 7.5-14.5 PSI.
(You will need Turbo Manifold, Modification and other accessories to complete the Turbo Kit Project)
*Notice:Please confirm that your vehicle displacement is 1.5L-3L before purchasing. Otherwise, if you buy the wrong one, you will not be able to use it normally.
Specification
Universal Fitment: Yes
Finish: Matte
Turbine Side:
Exhaust Inlet Flange: T3 T4 4 bolt Flange Patterns
Exhaust Outlet pipe Flange: 5 bolt Flange
Turbine Trim: 74.2
Turbine Inducer Diameter: 64.8 mm
Turbine Exducer Diameter: 55.8mm
Turbine A/R: 0.63
Compressor Side:
Compressor Trim: 48.1
Compressor Inducer Diameter: 52.7mm
Compressor Exducer Diameter: 76 mm
Compressor A/R: 0.5
Compressor Inlet Diameter: 72mm(2.8")
Compressor Outlet Diameter: 53mm(2")
Oil Inlet: M12*1.25
Oil Outlet:2*M8*1.25
Bearing Type: Wet Float Bearing
Cooling Type:Oil Cooling
Thrust Bearing:270 degree
Horsepower:Up to 400HP
Oil Inlet: 1/8 NPT
Turbo Type:Individual
Condition: New
Accessories: You will get exactly as shown as picture above
Other specification in the kit :
*1 x Intercooler: Size 27'' x 7'' x 2.5'' inch. Inlet size is 2.5 inch.
Support up to 350 hp for this small intercooler size - tube and fin style .
Intercooler core size: 21*7*2.5
*1 x Universal turbo intercooler piping kit including:
2 x Straight Aluminum Pipe
2 x 45°Aluminum Pipe
2 x 75°Aluminum Pipe
2 x 90°Aluminum Pipe
6 x 2.5" Straight Silicon Hose (Blue)
2 x 2.5" 90 Degree Hose (Blue)
16 x 2.5" Stainless Steel T-Clamp
*1 x Type-S Blow Off Valve: 2.5" Inch Type S/Rs Flange Pipe. 25PSi Boost!
*1 x BOV pipe: can install anywhere suitable
*1 x 35/38MM Wastegate: 35/38mm External Waste Gate Kit
*1 x Turbo Boost Gauge: 2" (52mm) Turbo Boost Meter Gauge.
*1 x Turbo Boost Controller:
*1 x Turbo Oil Return / Feeding Line Kit: Turbo Oil Feed + Return Drain Line Kit Combo.
*1x 5 Bolt pipe: 2.5" t3/t4 5-bolt stainless steel TIG welded pipe. pipe length: 13"
Package Size:94x 46 x 45 cm
Package Weight: 24600g
Package included
1x Turbocharger
1x Oil Feed / Return Line
1x 35/38mm Wastegate
1x 5 Bolt Turbo pipe
1x Turbo Boost Gauge
1x Turbo Intercooler
1x Tubo Boost Controller
1x Type-S Blow Off Valve(Random Color)
1x BOV Adapter/pipe
1x Turbo Piping Kit
Feature
1.Turbo charger:
*Turbine housing :Ductile iron QT450-10 - temperature resistant up to 700℃
*Steel turbine wheel:K418 alloy - high oxidation stability and resistance up to 900℃
*Compressor housing:ZL104 aluminum with lightweight
*Compressor wheel/blades:Cast aluminium blades – superior air tightness & corrosion resistance
*Product Performance
Cost-effective turbo increase 20-40% power for your car
Rich experience in turbo production and own factory
High-Speed oil seal ring and Precision clearance
Built for durability and strength
* Technology Advantage:
100% balancing Test by TURBOTECHNICS VSR3
G3-min-Flow VNT Turbo testing
Advanced Actuator Tester/Programmer
2. Intercooler
* core size:21*7*2.5 cools down the turbocharged air efficiently
* Lightweight aluminum racing intercooler,
* Strong TIG welds will support high PSI levels
3.Boost controller
* Can be setup to adjust boost PSI on the fly
* Can be adjusted for any PSI level desired
* Control your boost with a precise click
* Includes complete install kit
* Anodized aluminum finish
* CNC machined design
4. Intercooler piping kit
* Made of 6061 aluminum
* Lightweight yet strong aluminum piping
* High pressure silicone couplers and T-bolt clamps
5. Turbo Oil returen /Feeding line kit
* Stainless Steel Braided
* Includes complete install kit
* It helps circulate oil from the turbo charger to the oil pan.
* The kit provides a anodized look
* gives a best cooling performance on your turbo and long lasting life.
6.Blow Off Valve Kit
* CNC Billet Aluminum Type RS Style Blow off Valve
* Easy Mount Piping Set Included For Bolt-On.
* Including all necessary hardwares.
* easily adjustable to prevent both permature boost leakage and compressor surge.
* Fast response One For Low And High Boost Pressure.
* Performance design produces a powerful and aggressive sound
* Quality design will not leak under high boost conditions
* Flanges can be installed at user discretion
7. 38MM Wastegate
* Most reliable wastegates For competition vehicles.
* accurate boost control
* high quality appearance features Dual port design
* comes with waste gate spring (fully adjustable, up to 15 psi), allow you to add the spring to get desired high psi.
8. 5 Blot Turbo pipe
* CNC machined surface
* Fits all of our turbo kits that feature a turbocharger with a 5-bolt exhaust housing.
9. BOV pipe/Adapter
* can install anywhere suitable
10.Turbo Boost Gauge
* Red LED Illuminated Needles.
* Comes with All the Wiring Necessary for Installation.
* All Accessories are Included for Installation.
* Accurately monitor boost pressures from the turbo system
* Back lit for use at night time
Note
* Replace, repair or reconnect air cleaner element per manufacturer's manual to avoid compressor wheel damage.
* Make sure the oil drain line is lower than the turbo itself.
* Ensure exhaust outlet are well sealed by welding
* The degree of modification of the universal turbo depends on your individual vehicle.Professional installation is highly recommended.
* This Turbo is not vehicle specific. Please check the specifications and verify compatibility prior to placing your order.
* Before installing the new turbocharger, the cause that led to the failure of the turbo must be analyzed and eliminated (e.g. insufficient oil supply, foreign bodies in the intake area, crankcase ventilation without function, etc.)!
* Need modifications - Professionals ONLY (This is an aftermarket universal turbo kit for DIY purpose, and it's recommended to advanced players but not for beginners. )
Warranty: one year warranty for any manufacturing defect
Enter your destination to get a shipping estimate.