* Fitment: Compatible for Europe compatible for BMW 3 Series (E36) 1991–1999; Compatible for US & Canada compatible for BMW 3 Series (E36) 1992—1999; Model: 318i, 318ic, 323i, 323ic, 323is, 325i, 325is, 325ic, 328i, 328is, 328ic, M3, NOT FOR 318ti
* High Tensile Strength Performance Spring: Front: 8 kg/mm (448 lbs/in), Rear: 7 kg/mm(392lbs/in); Tested under a 600,000 time continuous compression test, the spring distortion was less than 0.04%
* Adjustable Performance: Able to lower ride height by 1''-3''
* Twin-Tube Shock Design: Used for low internal frictional resistance in order to increase efficiency and keep shock temps low
* Al6061-T6 Material: Most components of the suspension parts are made from 6061-T6 aluminum to increase strength and rigidity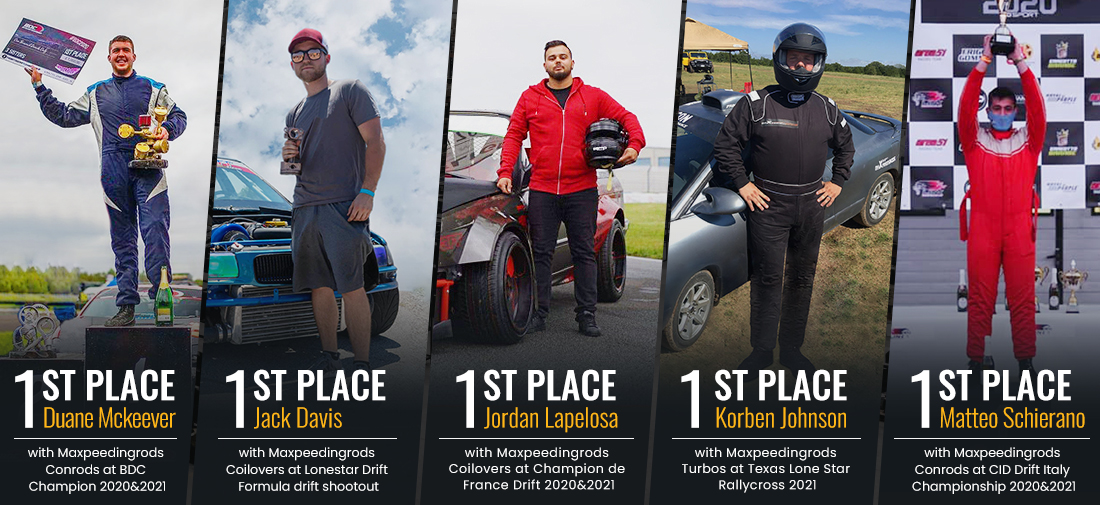 1. Adjustable Height
Able to lower ride height by 1''-3''; allows user to have a more aggressive stance and can adjust without taking coilovers out the car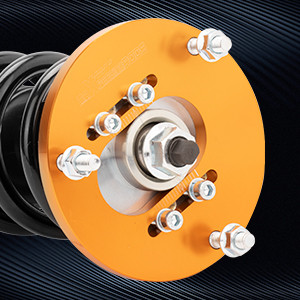 2.High Quality Components
Most components of the suspension parts are made from 6061-T6 aluminum to increase strength and rigidity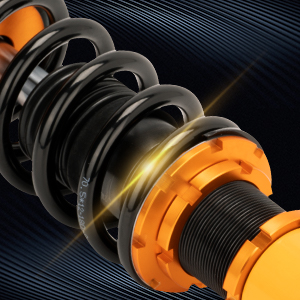 3.High Tensile Strength Spring
Tested under a 600,000 time continuous compression test, the spring distortion was less than 0.04%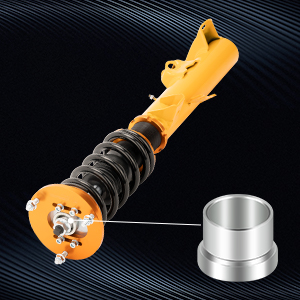 4.Twin-tube Construction
Twin-Tube shock design is used for low internal frictional resistance and dust boot protects damper seal
Introduction
MXR-B2 series(also called MXR-SNA) coilovers are designed as an entry level for street use. It features with full length height adjustable and adjustable camber plates (applicable for some vehicles), which offers you a lowered stance, improved performance for your daily use vehicle.
Application
Compatible for BMW 3 (E36) 4-door sedan 316i; 318i; 318is; 320i; 323i; 325i; 325is; 328i; 318tds; 325td; 325tds; (09/1990-12/1998)
Compatible for BMW 3 (E36) 2-door coupe 318is; 316i; 320i; 323i; 325i; 328i; 328is (09/1991-04/1999)
Compatible for BMW 3 Convertible (E36) 318i; 320i; 323i; 325i; 328i; (03/1993-04/1999)
Compatible for BMW 3 Touring (E36) 5-door wagon 316i; 318i; 318tds; 320i; 323i; 325tds; 328i (08/1994-12/1999)
Note: Do not fit compact model.
Specification
Top mounts: pillow ball top mounts with camber plate
Damping: not available
Spring rate: front 8kg/mm
Spring rate: rear 7kg/mm
Adjustable height: Yes lowering 1'' to 3''
Shock type: Twin tube
Spring Preload: 7-10 mm
Color: gold
Package included
complete coilovers 2 front and 2 rear
a pair wrench for height adjustment
Dimension
weight: 27300g
size: 71*51*21 cm
Feature
1. Lowered height adjustment from 1''-3'' which allow lower center of gravity and also add a more aggressive stance
2. Twin-Tube structure allows sufficient stroke within the shock absorber
3. Separate height adjustment does not affect damper stroke
4. High Tensile performance spring – STRESS TESTED OVER 600,000 times while the spring distortion is less than 0.04%. Plus the special surface treatment improves the durability and performance.
5. Height Adjustment tools included
6. Camber plate top mounts help to eliminate the need for a separate camber kit
7. Pillow ball top mount - It improves the steering feel and response
8. Most pieces in our Coilover systems, including mounts, collars and spring perches, are designed from 6061-T6 Billet Aluminum resulting in lightweight, durable and rust resistant components.
9. Full rebuildable
Warranty: one year warranty for any manufacturing defect
Enter your destination to get a shipping estimate.