* Application: for Mercedes X164 GL-Class / W164 M-Class GLE-Class
* Reference OE/OEM Number: 1643200731; 1643202031; 1643202731; 1643203031; 164320073160; 164320073180; 164320073188; 164320203160; 164320203180; 164320203188; 164320273160; 164320273180; 164320273188; A1643200731; A164320073160; A164320073180; A164320073188; A1643202031; A164320203160; A164320203180; A164320203188; A1643202731; A164320273160; A164320273180; A164320273188; A1643203031; A164320303180; A164320303188;
* Test: Before each product leaves the factory it has endured a leak test, fatigue test, and a burst test.
* Quality: Made of High-quality rubber material for long-lasting durability
* Features: By adjusting the amount of air pumped into the air bags the stroke and length of the air shock absorber can be adjusted and the chassis can be raised/lowered and the safety and comfort of the vehicle may be improved.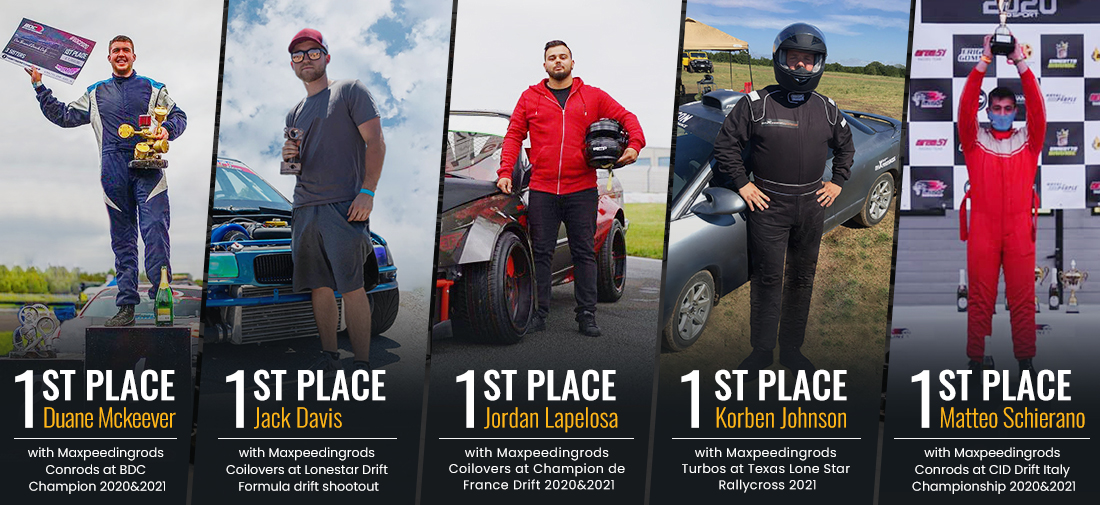 High-quality Material and Technology
*Strictly match the OE airline size.
*Dust covers ensure longevity and durability. Aluminum housing protects the rubber air suspension bag for longer lifespan or product.
*Natural rubber and inflatable technology
*Plug and play.
Brand new, Self-production and R&D
* all Brand new, not Remanufactured
*Blackened surface treatment to achieve rust-proof effect
*Damping design with strong sealing can effectively eliminate abnormal sound
*Fast reaction speed, smooth and natural driving
Drive safely and smoothly
*Hold up to 350 psi
*test more than 3 millon times
*Makes the ride more comfortable
*Gives the driver more control of ride
*Direct replacement for OEM strut without modification
Quality Assurance
*Fully functional
*Full-fledged replacement for the original air strut of the car and the same as the original air strut
*Accuracy, durability and quality correspond to the original air spring
Application
2007-2009 for Mercedes GL320 With Adaptive Damping System [ADS]
2007-2012 for Mercedes GL350 With Adaptive Damping System [ADS]
2007-2012 for Mercedes GL450 With Adaptive Damping System [ADS]
2008-2012 for Mercedes GL550 With Adaptive Damping System [ADS]
2007-2009 for Mercedes ML320 With Adaptive Damping System [ADS]
2006-2011 for Mercedes ML350 With Adaptive Damping System [ADS]
Interchange with the following part numbers
1643203031, 164 320 07 31 , 164 320 0731 , 164 320 20 31 , 164320073160,A1643202031, 164 320 2031 , 164 320 2731 , 164 320 30 31 , 1643200731 ,, 164320073180 , 164320073188 , 1643202031 , 164320203160 , 164320203180 , 164320203188 , 1643202731 , 164320273160 , 164320273180 , 164320273188 , 1643203031 , A1643200731 , A164320073160 , A164320073180 , A164320073188 , A1643202031 , A164320203160 , A164320203180 , A164320203188 , A1643202731 , A164320273160 , A164320273180 , A164320273188 , A1643203031 , A164320303180 , A164320303188
Specification
Condition: New
Placement on Vehicle: Rear left/ right
Quantity: 1 piece (for rear left or right side)
Warranty: 2 years warranty for any manufacturing defect

Note
- These shock are aftermarket ones. They will replace the originalair shock. Please double confim the compatibility as well as the OEM number before purchasing.
- Instruction is not included. Professional installation is recommended
- Contact us please for whatever we can help
Enter your destination to get a shipping estimate.
Warranty Details
We aim to provide you the good buying experience, 30 days return policy is offered in our store. Please follow our return policy before you return any item(s):
If you are unhappy with your purchase for any reason, you can return it to us in an unused condition in the original packaging within 30 days of purchase and we'll give you a refund or exchange. The refund/Exchange will not include postage costs. Please note you MUST contact us to obtain a Return Authorization and Return Address before returning any part. Any parcel without the Return Authorization will be rejected.
If your item is faulty or was incorrect, you must contact our sales representative before returning the parcel and we will endeavour to solve the problem effectively. Video or picture is required to show the item condition before we issue the Return Authorization.
Important Notice
1. Any returned item(s) without Return authorization will be rejected.
2. Please return your item(s) in original packaging and ensure that all packages are securely wrapped
3. We will not accept responsibility for loss or damage of goods during transit, please ensure that the insurance cover option is taken where possible
4. Upon receipt, all products will be inspected at our discretion in 3-5 business days. Then, the updated result will be informed.
If you have made a mistake on purchase and wish to cancel the order before it is dispatched please contact us by email as quickly as possible.
Shipping
1. We will ship your order in one business day once the payment is cleared.
2. Tracking number will be uploaded to your MXR customer account within 24 hours after shipment. Meanwhile, you will get the logistics notification mail.
3. Shipping time usually takes 3-7 business days when products available in local warehouses, and 5-25 business days to International addresses.
4. We only ship the item to PayPal verified shipping address. Please make sure your shipping address is the same as PayPal.